Guns and Toilets at the U.S. Capitol
Capitol Police get Bathroom Training
The U.S. Capitol Police force received special training in 2015. The topic?

How to use public toilets without leaving their guns behind.

USCP officers had accidentally left their guns behind in restrooms in the Capitol building three times during the first four months of the year. Several news organizations reported the story in May 2015.

The Chief officer of that armed police force, Kim C. Dine, was called to explain the matter to Congress. He said:

"We are now providing additional training on what to do when you have to go to the bathroom."

Two of the weapons were left behind by officers on special details protecting more prominent Congress members, one for Senate Majority Leader Mitch McConnell and another for Speaker of the House John Boehner.

A child reported to be of 7 or 8 years of age found the gun left in the bathroom of the House Speaker's office suite.

The officer on McConnell's protective force left his pistol and extra magazine in the toilet seat cover holder at the Capitol Visitor Center.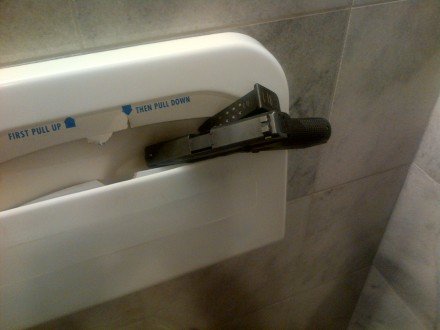 As expected, the USCP complained that the reports of improper weapons handling "should not have been released to the public, as these are law enforcement sensitive, internal personnel matters currently under investigation."
BBC
CBS
CNN
The Hill
CQ Roll Call was the first to report on the incidents. The Capitol Visitor Center incident happened on January 29. The one in the House Speaker's Office, found by a child, was on March 24. Then a third one was found the night of April 16 by a janitor in the Capitol Police headquarters building. At least that one was in the police headquarters bathroom.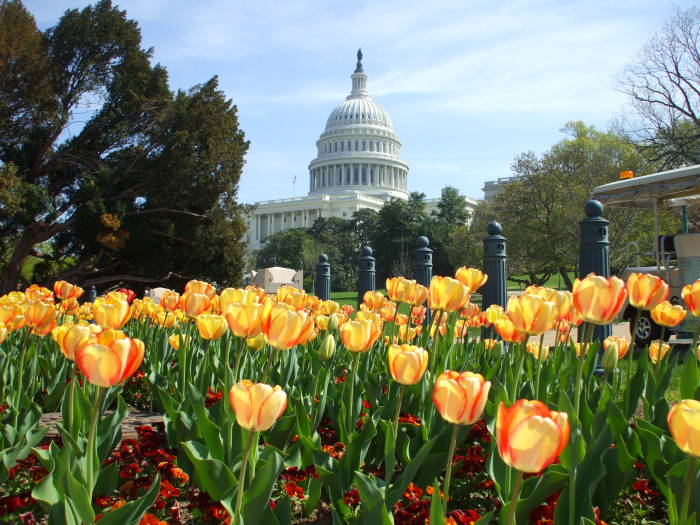 The U.S. Capitol Police force has exclusive jurisdiction within all buildings and grounds of the U.S. Capitol complex plus the Library of Congress.
That includes a lot of bathrooms.
Next blog