Toilets of the World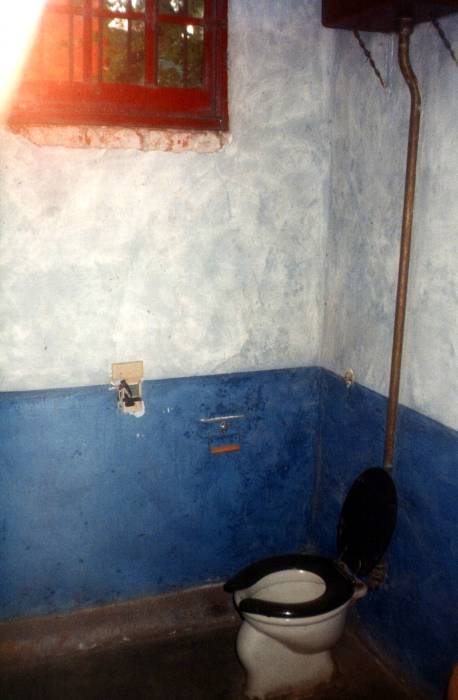 Leon Trotsky
was a leading Communist theorist, but he fell from favor and was expelled from the Soviet Union. He ended up in Mexico in the 1930s, where he lived at the home of the painter Diego Rivera. Trotsky's affair with Rivera's wife Frida Kahlo led to Trotsky finding a home of his own.
Trotsky's home in Mexico City
is an interesting time capsule of an upper-class Mexican home from the 1930s. You can tour it and see several plumbing details including Trotsky's
toilet
with its very high wall-mounted tank, his
tub
, his
water heater
, his
kitchen sink
, and more.
Check back tomorrow for another featured toilet!

Welcome to the Toilets of the World, where you can view toilets and other plumbing from all around the world. Are you wondering how to use a bidet, or even what a bidet is? Curious about what the toilets are like in a specific country such as France, Turkey, China, Greece, Japan, or many others? Would you like to see some of the worst toilets in the world? Or maybe you're interested in historical toilets, from ancient Greece and Rome, or even the Stone Age? Do you wonder who invented the flush toilet? (It wasn't Thomas Crapper) You've come to the right place! The Toilets of the World are ready for your visit. Learn about toilets, bidets, urinals, sinks, tubs, and other plumbing from all around the world.
Tour the Toilets!
Let's get to the toilets!
---