Toilets of the World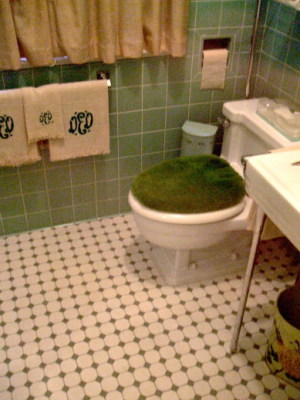 Dwight Eisenhower
was the Supreme Commander of Allied Forces in Western Europe during World War II. In 1952 and 1956 he was elected to two four-year terms as President of the U.S.A.
While President he used his farm near Gettysburg, Pennsylvania as a retreat where he met with other world leaders including Churchill, De Gaulle, and Krushchev. He then retired to that farm after leaving office.
Eisenhower's farm
can be toured today, it is extremely interesting. And on your way through the home, you can see
Eisenhower's bathroom
.
Check back tomorrow for another featured toilet!
Follow @ToiletGuru
Tweet
Google+
delicious
Tour the Toilets!
Let's get to the toilets!
---