Toilets of the World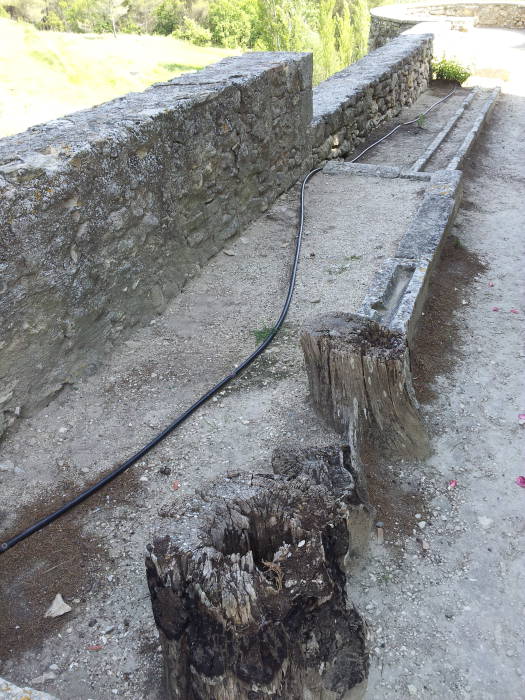 This is the
reredorter
, the communal latrine at the Abbaye de Saint-Hilaire near Ménerbes in the Luberon region of Provence, in southern France.
A water tank, out of sight behind us but shown in detail on
the detailed page
, would have provided a stream of water which would have flowed through the channel allowing the monks to clean themselves. Waste would flow downhill, away from us in this picture, to drain through the wall supporting this elevated wing of the abbey and fertilizing the orchard.
You can also compare this French monastic
reredorter
to the medieval English
reredorter
built and used during the same centuries at the
Abbey of Glastonbury
in southwestern England.
Check back tomorrow for another featured toilet!

Welcome to the Toilets of the World, where you can view toilets and other plumbing from all around the world. Are you wondering how to use a bidet, or even what a bidet is? Curious about what the toilets are like in a specific country such as France, Turkey, China, Greece, Japan, or many others? Would you like to see some of the worst toilets in the world? Or maybe you're interested in historical toilets, from ancient Greece and Rome, or even the Stone Age? Do you wonder who invented the flush toilet? (It wasn't Thomas Crapper) You've come to the right place! The Toilets of the World are ready for your visit. Learn about toilets, bidets, urinals, sinks, tubs, and other plumbing from all around the world.
Tour the Toilets!
Let's get to the toilets!
---