Toilets of the World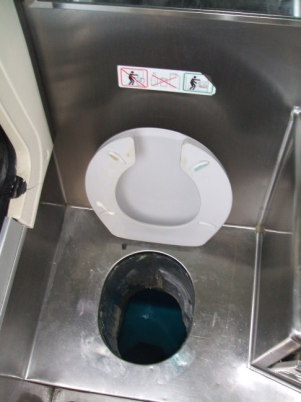 Inter-city buses
are not really the best setting for a
mobile toilet
. This example is from the U.S. Greyhound line.
U.S. buses
are not very nice ways to travel. The Greyhound line in particular seems to have a market whose brand loyalty is based on fond memories of rides home from prison. Megabus provides much nicer rides avoiding the Greyhound stations, which often are the worst places in cities. But their
on-board toilets
are almost identical.
National Express, Citylink, and other U.K. intercity lines have
much nicer on-board toilets
.
Check back tomorrow for another featured toilet!
Follow @ToiletGuru
Tweet
delicious
Tour the Toilets!
Let's get to the toilets!
---