Toilets of the World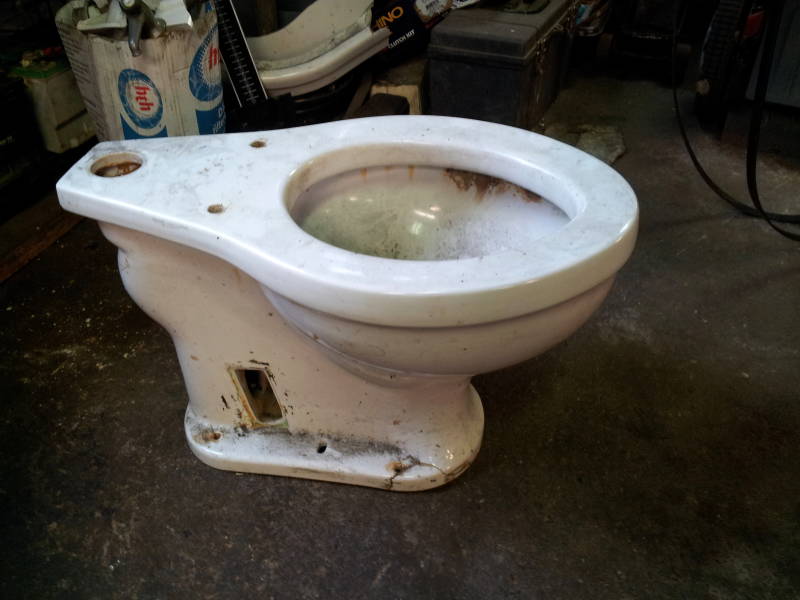 Adolf Hitler's toilet
ended up in an auto repair shop in a small town in New Jersey.
The official
State Yacht of the Third Reich
was seized by the British Royal Navy after World War II and sold in 1947 to a private owner in the U.S.
He sold a lot of parts to people in the area before he scrapped the ship. Teak decking, portholes, flagpoles, furniture, and more. A good friend of the owner needed a toilet and sink for his garage, and
Hitler's commode
went into service for the next sixty years.
Learn more about the
history
and how you can
see it today
.
Check back tomorrow for another featured toilet!

Welcome to the Toilets of the World, where you can view toilets and other plumbing from all around the world. Are you wondering how to use a bidet, or even what a bidet is? Curious about what the toilets are like in a specific country such as France, Turkey, China, Greece, Japan, or many others? Would you like to see some of the worst toilets in the world? Or maybe you're interested in historical toilets, from ancient Greece and Rome, or even the Stone Age? Do you wonder who invented the flush toilet? (It wasn't Thomas Crapper) You've come to the right place! The Toilets of the World are ready for your visit. Learn about toilets, bidets, urinals, sinks, tubs, and other plumbing from all around the world.
Tour the Toilets!
Let's get to the toilets!
---