Hungarian Toilets
Hungarian Toilets
Magyar Toalett
Logistics
| | |
| --- | --- |
| English | Magyar |
| Where is the toilet? | Hol van a toalett? |
| TOILETS | TOALETT |
| MEN'S | FÉRFIAK |
| WOMEN'S | NÖK |
Budapest
This bright green public toilet is in a small neighborhood park in Budapest.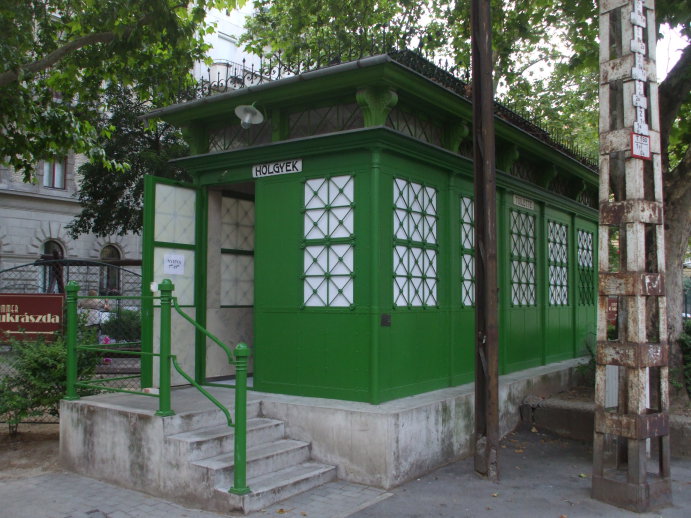 The Radio Inn in Budapest offers very nice suites or apartments, just €60 a night for a three-room apartment with a large bedroom, an office or sitting room, and kitchen, plus a full bath.
Benczúr 19
Budapest
+36-2-342-8347
http://radioinn.hu/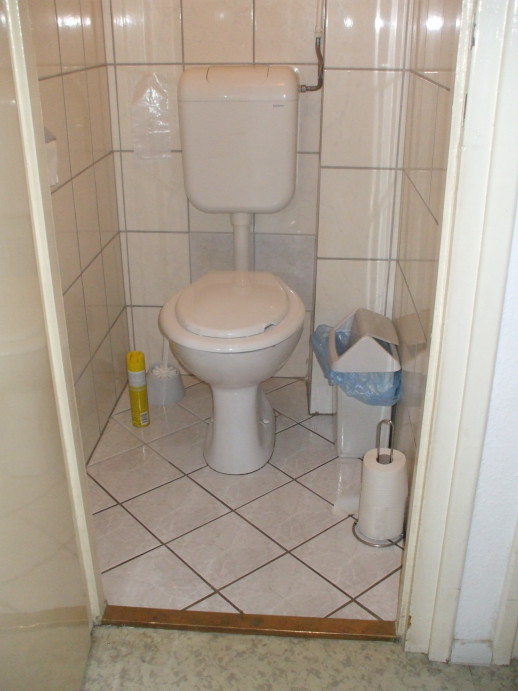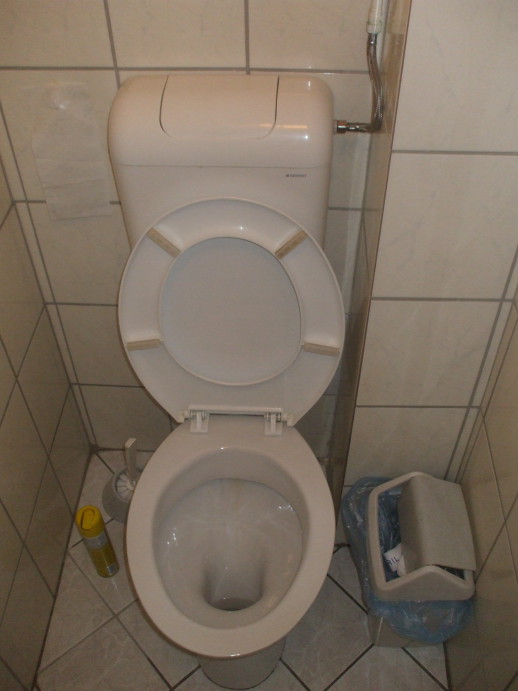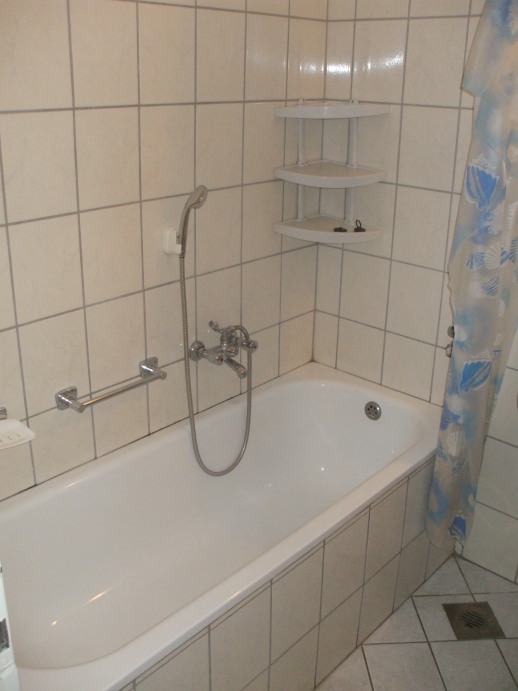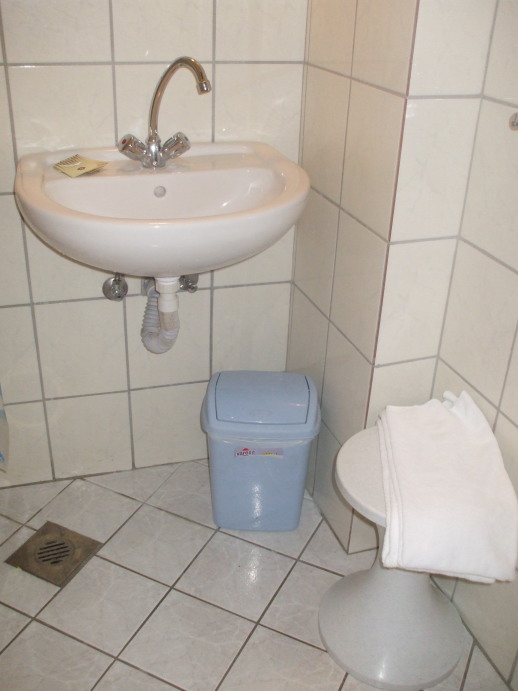 Hungarian Train Toilets
This washroom is on board a EuroCity train running from Budapest to Prague, in the Czech Republic.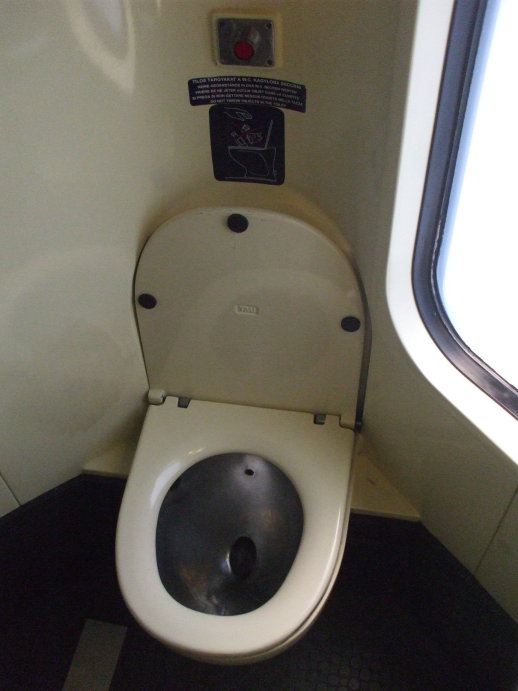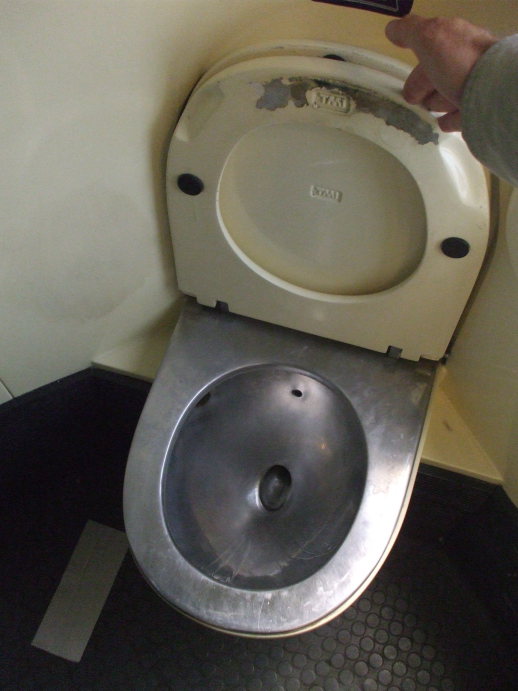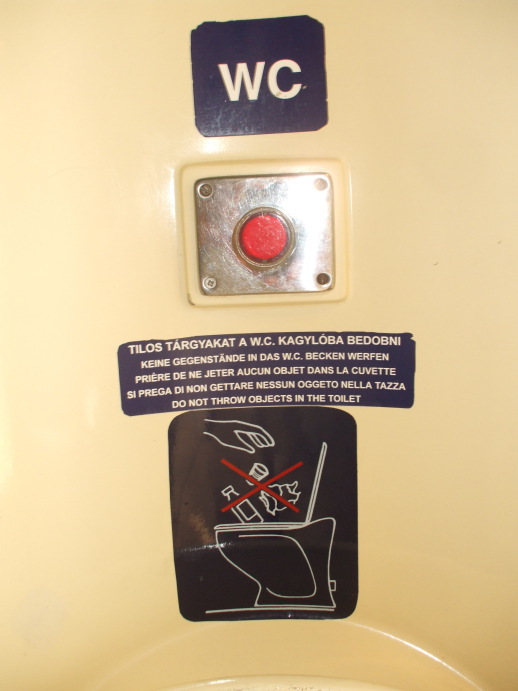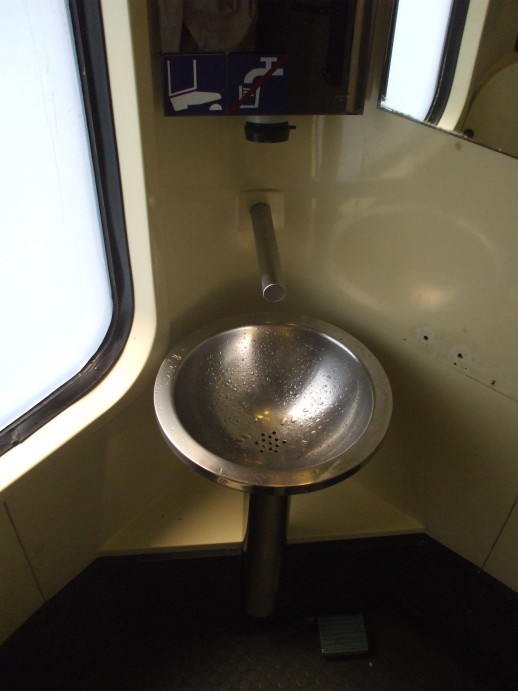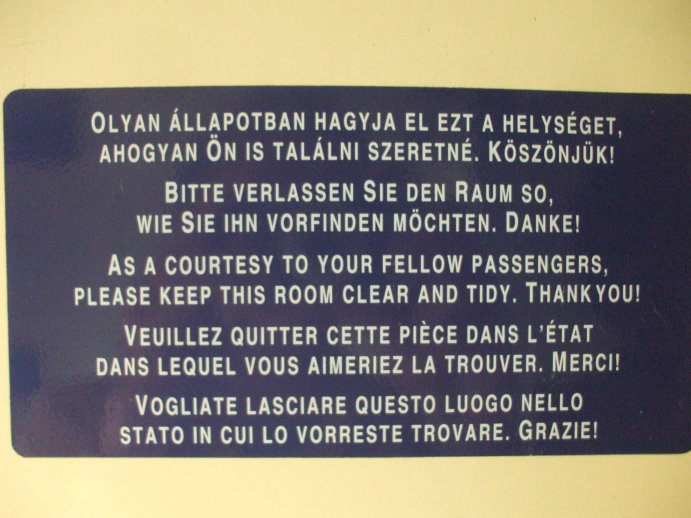 The toilets on board the EuroNight 472 passenger train from Bucharest, Romania to Budapest, Hungary, are located at the ends of the car. Some are entered from the end of the corridor, as seen at left, others from the noisy space next to the entry door at the very end of the car.