Japanese Public Toilets
Public Toilets
We already saw that Japan has both simple (and clean!) squat toilets along with raised porcelain commode seats with complex control panels. You find both types in public facilities.

This public toilet in the Asakusa district of Tokyo is associated with a nearby koban or police box.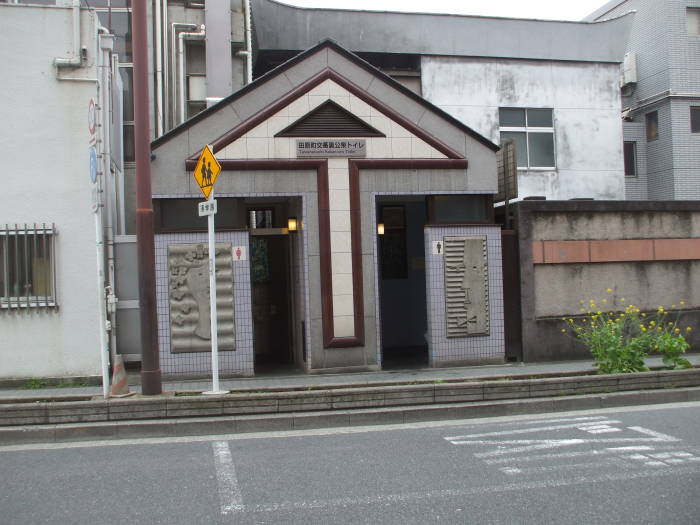 These artistic public toilets are in the Umayahashikiwa district of Tokyo, along Sumida-gawa (or the Sumida River) near the Nui Hostel.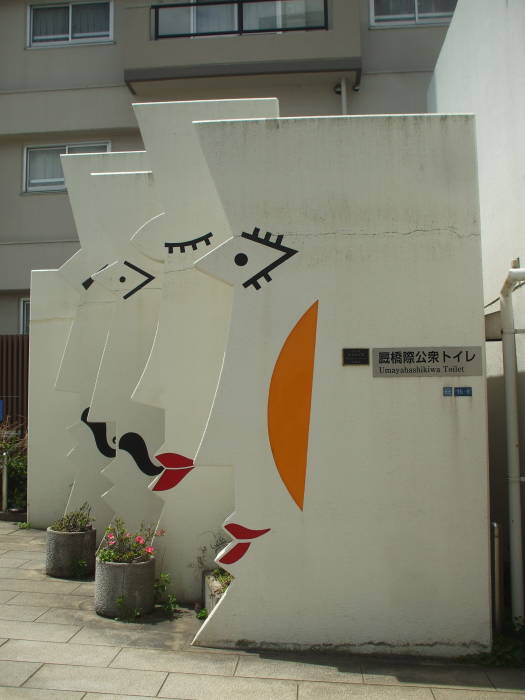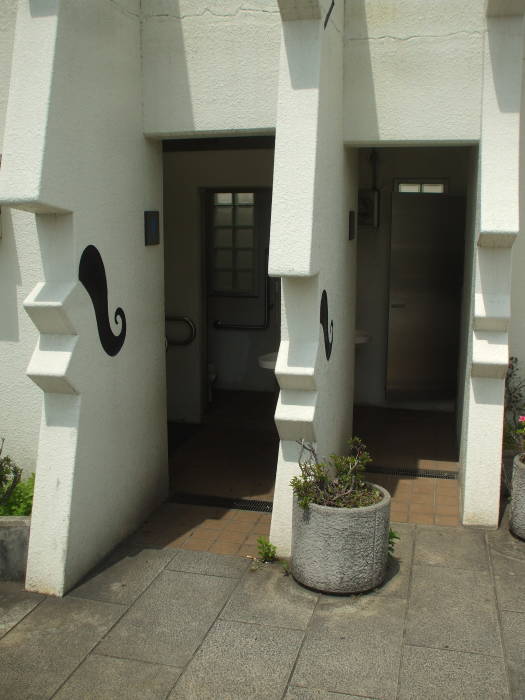 This facility is at the Kenchō-ji temple in Kamakura. It is the first of Kamakura Gozan, Kamakura's Five Great Zen Temples. It is the oldest Zen training monastery in Japan.
Notice the large collection of toilet slippers at the entrance.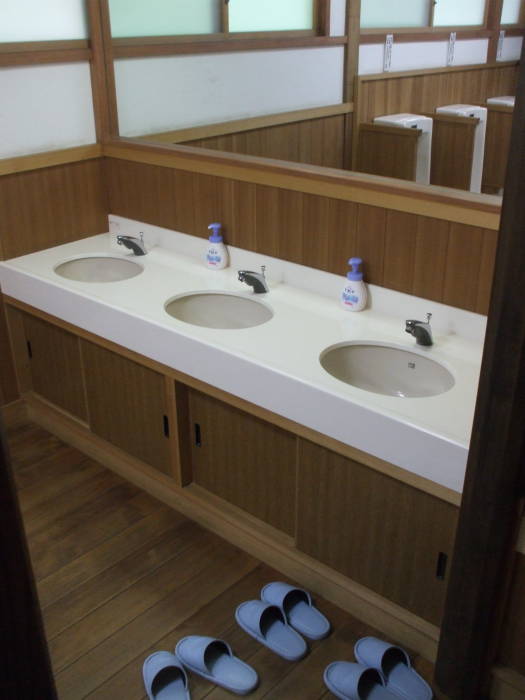 This public facility is in the temple and shrine complex surrounding Sensō-ji, the oldest Buddhist temple in Tokyo.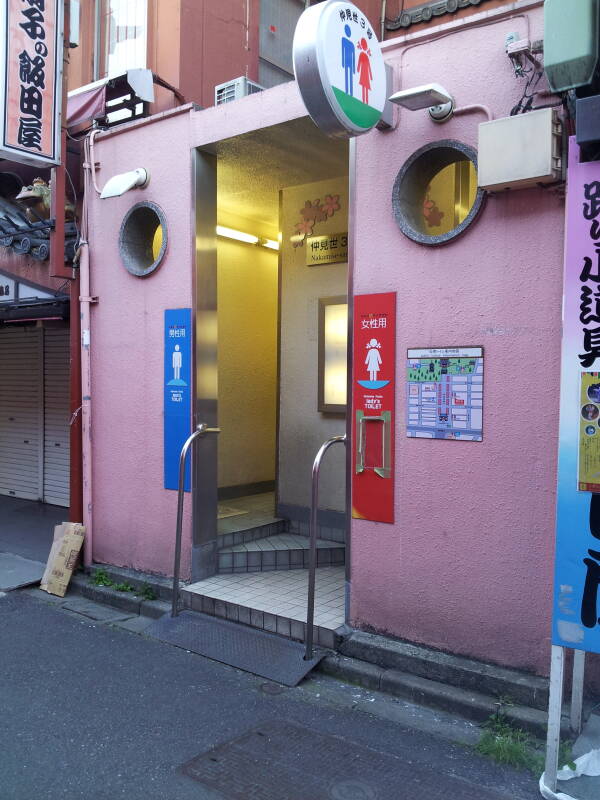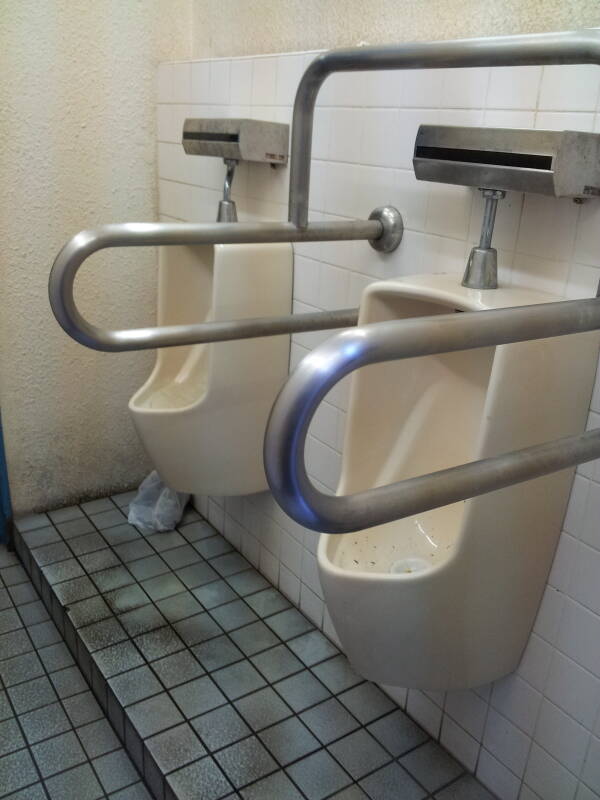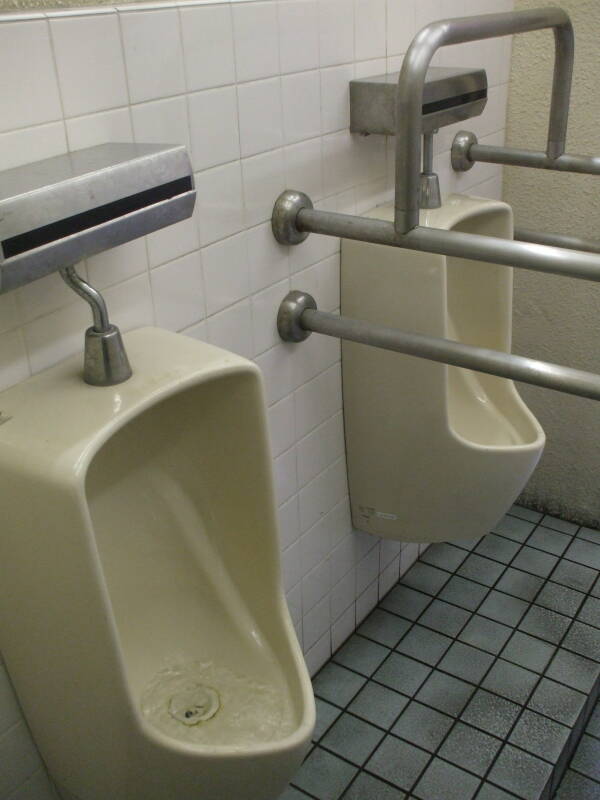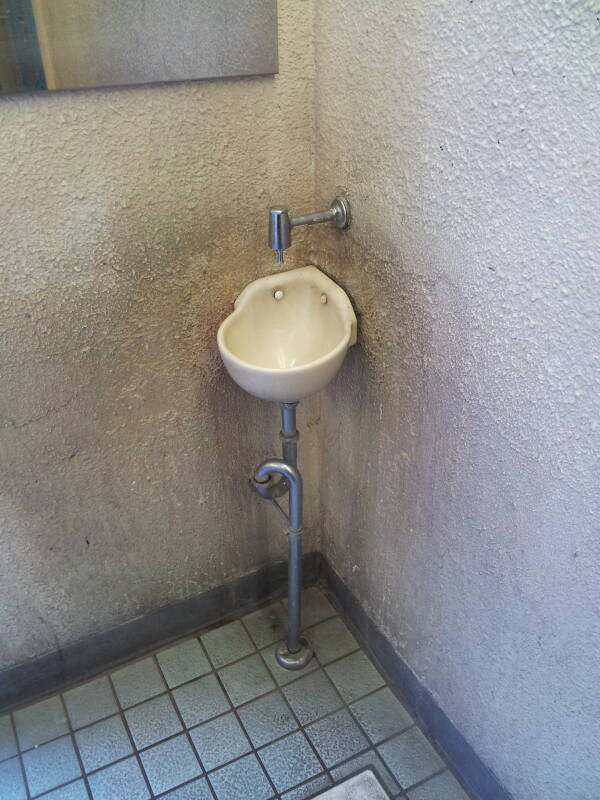 This facility is in Yokohama, in a warehouse at the port that now contains shops and restaurants. One of these large urinals has very sturdy rails for those who need them. This is a very common design, and a practical and useful one.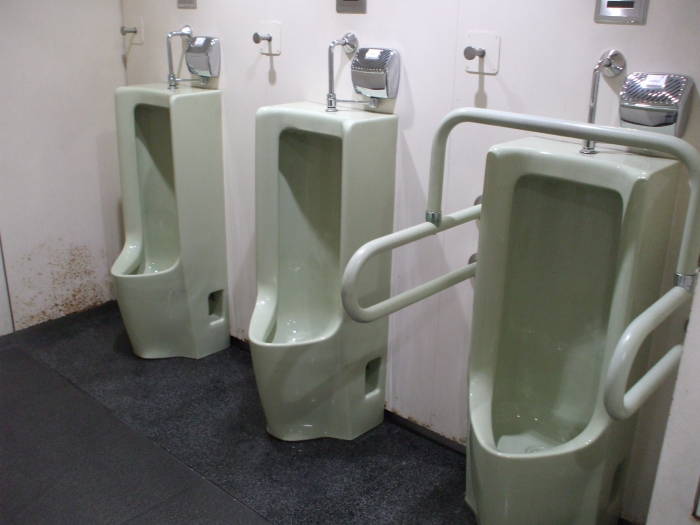 Shibuya is a district in southwestern Tokyo, home of the famous Shibuya Crossing. But it's not all modern glitz in the Shibuya district. Here's a narrow alleyway just a block away from the busy crossing, with even narrower passageways branching off of it. The area is lined with tiny bars. None of these bars have space for their own toilets. There's a shared public facility in one of the passageways.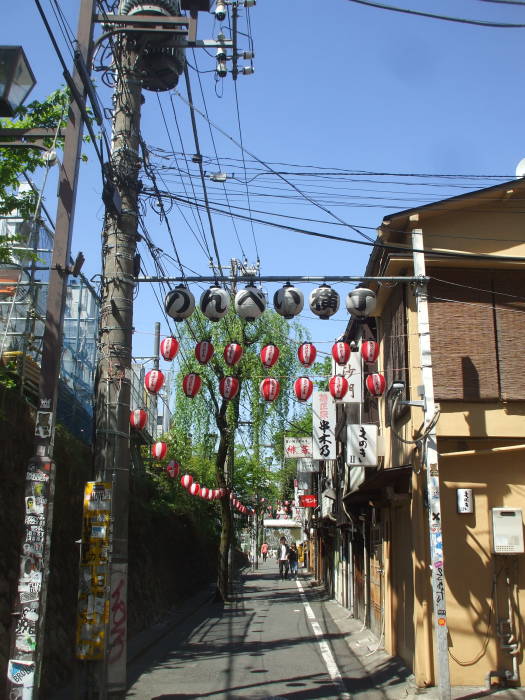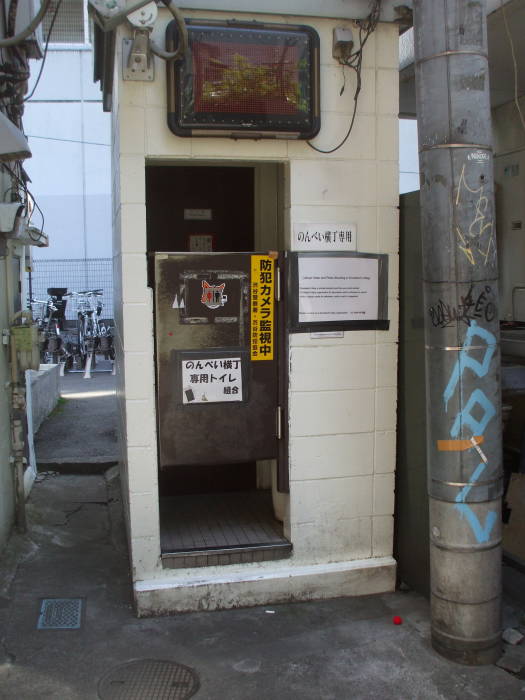 There's a urinal and sink in the front, and a toilet for the women beyond a swinging door. There's very limited privacy for anyone here.