Toilets of the World
Who Invented the Flush Toilet?
Toilets are not new, they have been around since the Stone Age, and flushing toilets are old enough that history doesn't record their invention. But then things fell apart after the Roman Empire fell apart. Flushing toilets on a modern design were finally re-invented in England a little before 1600, wrapped up in some royal court intrigue.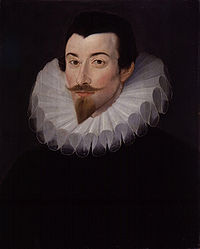 Sir John Harington was born in 1561 in Kelston, Somerset, in southeastern England. His mother was a gentlewoman of the Privy Chamber of Queen Elizabeth I.
The Privy Chamber was the most influential operating department within the English royal household. Control of the Privy Chamber meant control of the ruler. What had simply been the Chamber of the King had been divided under King Henry VIII (ruled 1509-1547) into the Privy Chamber, the Presence Chamber, and the Great Hall, working out from the innermost private space. The Privy Chamber included the ruler's bedroom, library, study and toilet.
As King Henry VIII grew older and fatter, the position of Groom of the Stool became ever more influential. Meanwhile, the work involved remained rather unpleasant. The Groom of the Stool, more formally titled the Groom of the King's Close Stool, was in charge of the royal excretion and was tasked with removing the excrement and cleaning the King's anal area after defecation.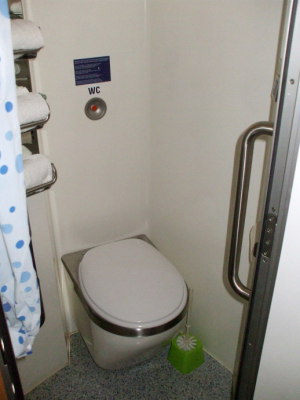 The City Night Line is a
Czech passenger train
providing fantastic service north and west from Prague through Berlin, Köln, and Amsterdam. It includes the common
couchette
overnight accommodations, but it also has luxury first-class sleeper compartments that make it the nicest overnight train I have ever seen!
Above is a
compact private toilet
in a First Class sleeper compartment on the City Night Line. A similarly small compartment houses a private shower.
My collection of
Czech plumbing
includes both stationary toilets and sinks, and a wide variety of train toilets.
Check back tomorrow for another featured toilet!
Who is the Toilet Guru?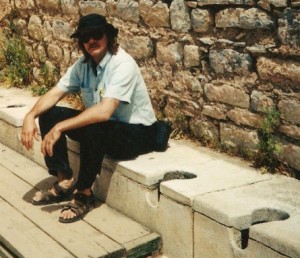 Who is the Toilet Guru? Is he obsessed? What is it like to be the Toilet Guru? Why does this site exist?
Read more
Let's visit the toilets!