Toilets of the World
What is a Bidet?
The purpose and proper use of bidets, those mysterious European bathroom fixtures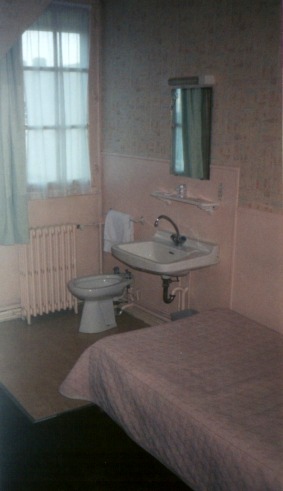 Americans traveling to Continental Europe, parts of the Middle East, and East Asia need to learn about the bidet. What is a bidet, how do you use one, and why do you find them in hotel rooms and homes? They may somewhat resemble a toilet, but they are only used for cleaning yourself. Do not use a bidet as if it were a toilet!
I was very startled to hear the following from someone who has traveled overseas quite a bit:
"I just don't understand the bidet. I don't think that a bowel movement would go down its drain easily."
STOP! Do NOT proceed with that plan!
Everyone needs to be very aware of a few crucial details:
A bidet is not a strangely named and plumbed toilet!
If you have a bidet, you still use the toilet for all the conventional purposes! No, a bowel movement probably would not go down the drain of a bidet, not without quite a bit of unpleasant assistance by the operator or some poor person who came along later. Nor would it be particularly helpful to poop in the sink or in the shower, while we're discussing inappropriate defecation.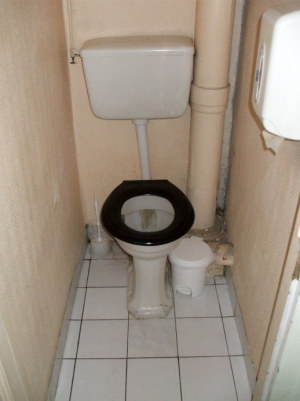 Lower-cost French hotels
, the far more interesting ones where you meet and talk with the owners, sometimes have
en suite
rooms (with their own toilets) but they frequently feature a
toilette au couloir,
a toilet down the hall as seen above.
The shower may be down the hall, or even on a different floor. Go to the front desk and get the shower key, and make sure to return it when you're finished!
I have an extensive collection of
French toilets
, including
pissior publics
, brasserie
toilets
, the
Paris sewers
, on board the high-speed
French trains
, and the
automated public toilets
invented in France years ago and only recently appearing in the U.S.,
Check back tomorrow for another featured toilet!

Who is the Toilet Guru?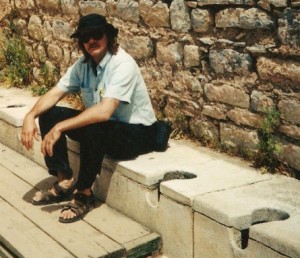 Who is the Toilet Guru? Is he obsessed? What is it like to be the Toilet Guru? How did Yahoo describe him? Why does this site exist?
Read more
Let's visit the toilets!