Toilets of the World
Privacy and Power
The Throne Behind the Power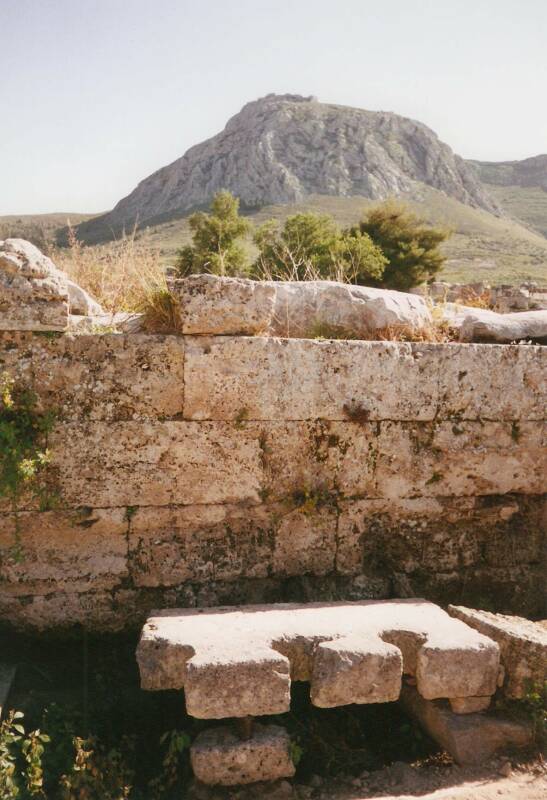 Attitudes about privacy have changed through the centuries, with much of that change coming very recently when most of the western world has become prosperous enough to afford it. National rulers and others wielding great power play by a different set of rules. This includes not caring about privacy while using the toilet. This goes back to the Bronze Age and continued through medieval times, but recent leaders such as U.S. President Lyndon Johnson have practiced Bronze-Age-style toilet habits.
The one theme constant from Biblical times to today is that one of the privileges of great power or high social station is the lack of concern for privacy. It wasn't so much about privacy as it was about power and privilege.
Actions or situations that might be distasteful or embarrassing for commoners were not to those in power. Royalty and nobility could behave however they pleased.
This same "open toilet policy" for aides and emissaries continued at least as late as the 1963-1969 administration of the U.S. president Lyndon Baines Johnson.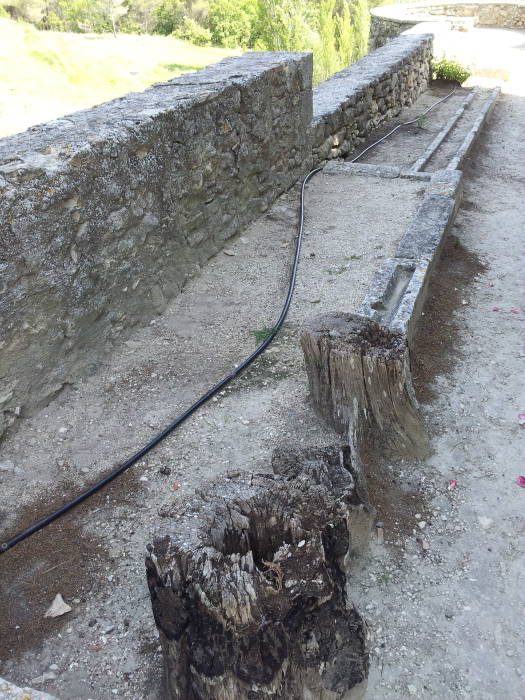 This is the
reredorter
, the communal latrine at the Abbaye de Saint-Hilaire near Ménerbes in the Luberon region of Provence, in southern France.
A water tank, out of sight behind us but shown in detail on
the detailed page
, would have provided a stream of water which would have flowed through the channel allowing the monks to clean themselves. Waste would flow downhill, away from us in this picture, to drain through the wall supporting this elevated wing of the abbey and fertilizing the orchard.
You can also compare this French monastic
reredorter
to the medieval English
reredorter
built and used during the same centuries at the
Abbey of Glastonbury
in southwestern England.
Check back tomorrow for another featured toilet!
Who is the Toilet Guru?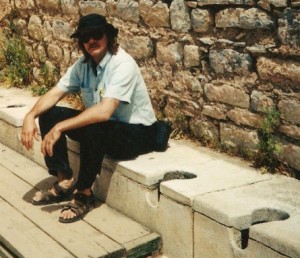 Who is the Toilet Guru? Is he obsessed? What is it like to be the Toilet Guru? Why does this site exist?
Read more
Let's visit the toilets!