Toilets of the World
Wipe or Wash?
Paper or Water?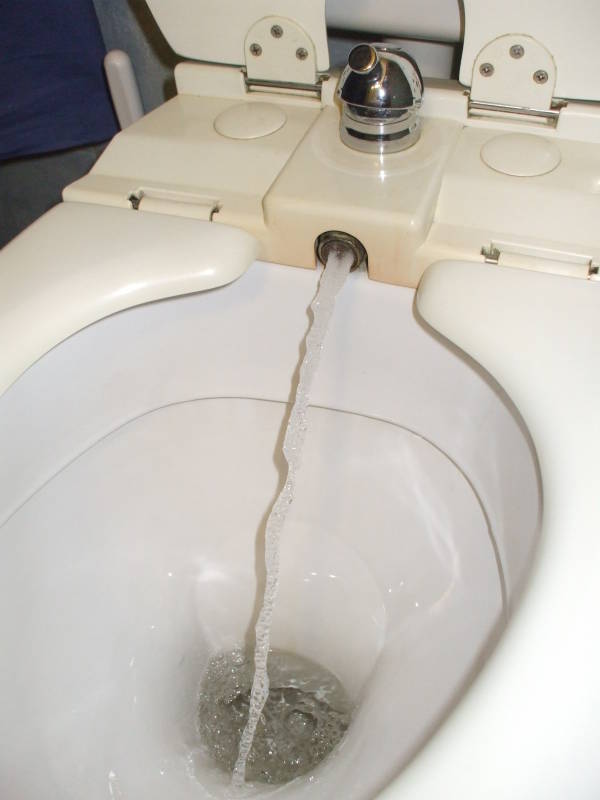 "Squat or sit?" is probably the biggest toilet question for international travelers, especially for Americans. That may be the case partly because Americans don't even know that they need to also ask this question: What do the locals use to clean themselves, and therefore what will they provide for me: Toilet paper or water?
Imagine that you are an American traveling overseas.
You check into a hotel, only to discover that you don't have a shower or tub in your room. Nor is there one down the hallway.
Quickly, you go back downstairs to the front desk.
You inquire at the front desk about where you should take a shower, and the desk clerk is horrified that you would want to do such a thing.
You are told that what you should do is rub dry paper all over your body. That is the very best way of getting clean. Spraying water on your body would be a dirty practice! Don't behave that way in our hotel!
OK, now you know how everyone else feels when they hear an American say that toilet paper is extremely clean but using water is a filthy practice.
Read more about cleaning yourself with toilet paper and water »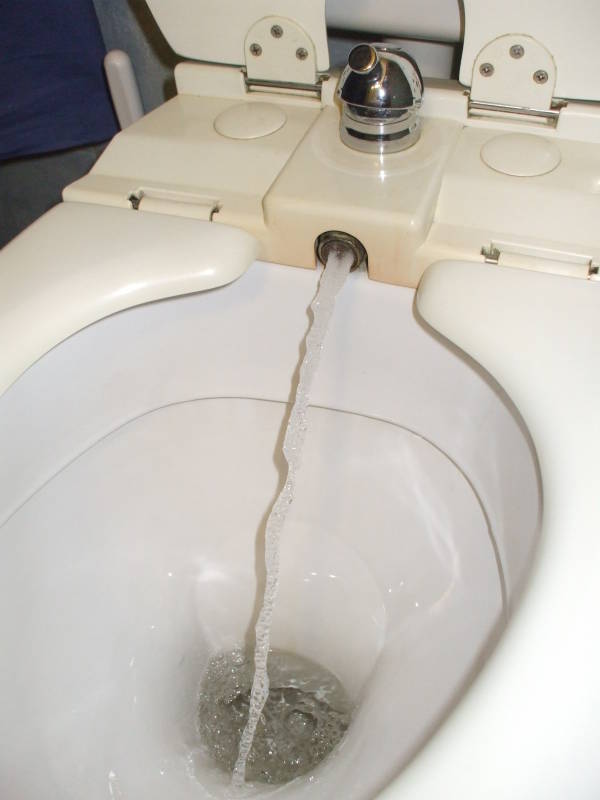 Wipe or Wash?
Paper or Water?
These are the questions that vex mankind.
Of course, some people will be confused by this mention of water. Where would it come from? They need to answer the question
What is a Bidet?
The Toilet Guru has the answers for you! The best solution may involve a combination, like this Italian toilet with a bidet attachment.
Check back tomorrow for another featured toilet!
Who is the Toilet Guru?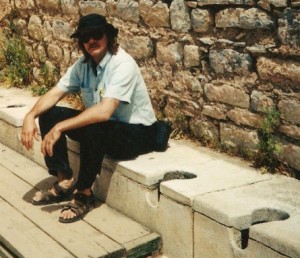 Who is the Toilet Guru? Is he obsessed? What is it like to be the Toilet Guru? Why does this site exist?
Read more
Let's visit the toilets!