Japanese Train Toilets
Shinkansen Toilets
We're on board the Shinkansen, the famous high-speed "bullet trains". This is on a run from Osaka to Tokyo. That line, the Tōkaidō Shinkansen, is the world's busiest high-speed rail line. It carries over 150 million passengers per year with up to thirteen trains per hour in each direction. Each train has sixteen cars, seating 1,323 passengers.

Japan established high-speed service in 1964. Now they have over 2,700 kilometers of lines with maximum speeds of 240 to 320 km/hour. The toilets on board are similar to airline toilets. That seems appropriate, given the speed of travel.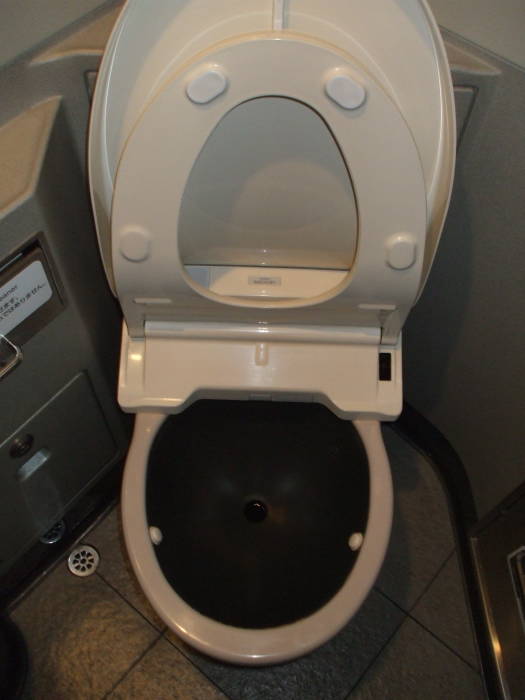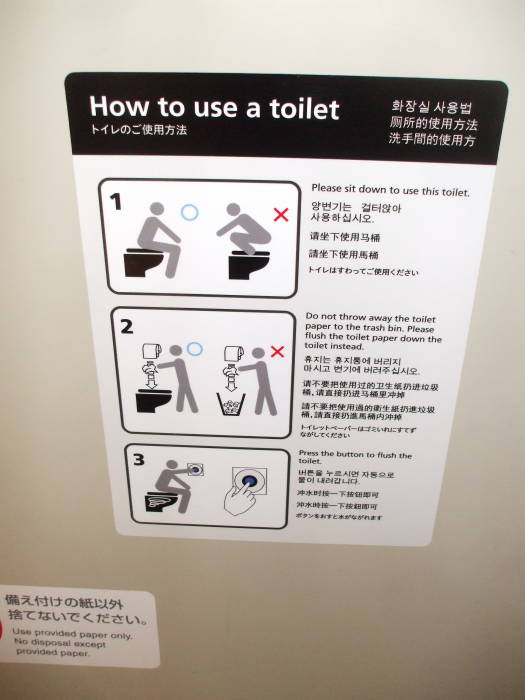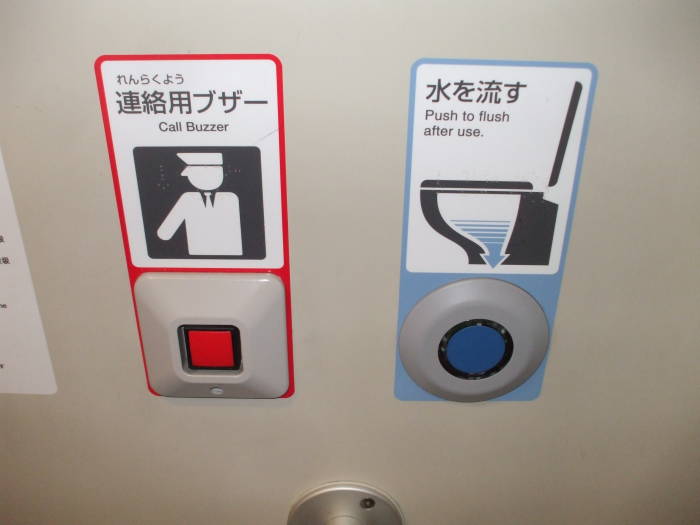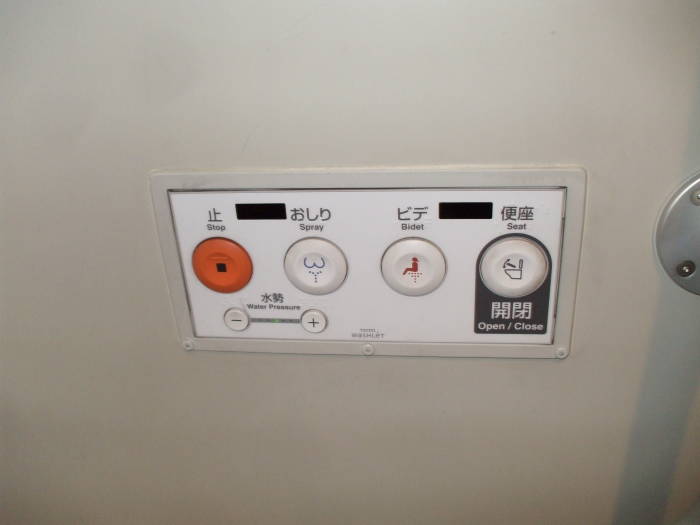 The controls are simple, nothing like the complexity of nice home raised commode seats with their multi-function control panels. And, they are also labeled in English, to help the large number of foreign visitors riding the Shinkansen.
It has two large and prominent buttons to flush and to call for help. Smaller ones start rear and front water sprays, stop those sprays, and raise and lower the seat without touching it.
Speaking of raising the seat, the Shinkansen also has urinals. These are the only train urinals I have ever seen.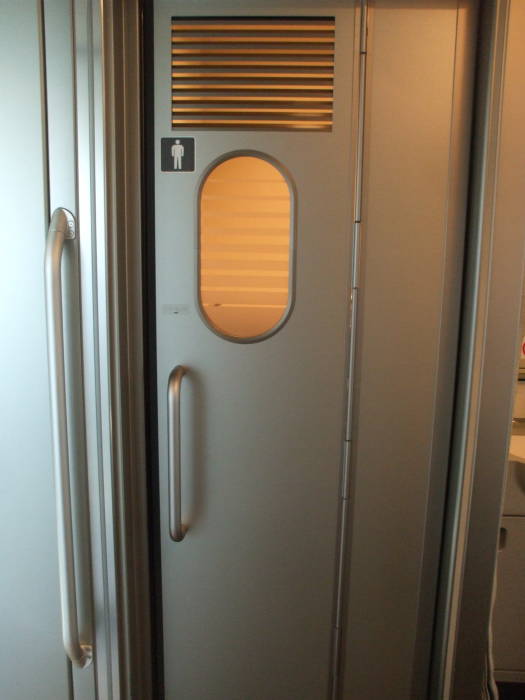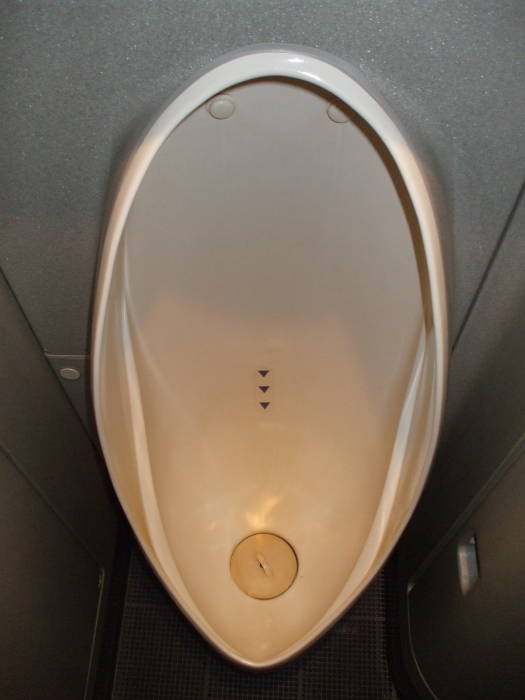 Local Trains
This is a toilet on board a Tobu Railway train from Nikko to Minami-Kurihashi. It's a quadruple threat as it goes into four categories on this site: It's a Japanese, stainless steel, squat, train toilet.