Mexican Toilets
Mexican Toilets
Los Baños Mexicanos
Logistics
| | |
| --- | --- |
| Where is the toilet? | ¿Dónde está el baño? |
| MEN | HOMBRES |
| WOMEN | MUJERES |
Here is the toilet, sink, and tub in a room at Hotel Isabela, a nice place to stay in central Mexico City just a few blocks from the Zocalo.
Hotel Isabel
Isabel la Catolica No. 63
Mexico, DF, 06000
Mexico
+1-55-18-12-13 y +1-55-18-12-17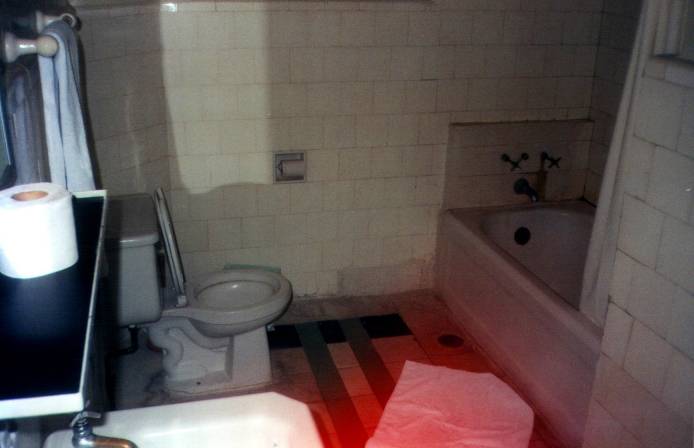 Yes, this picture makes it look like an abbatoir. We hadn't just slaughtered a bull in here, honest. My US$ 10 camera was leaking a bit of light.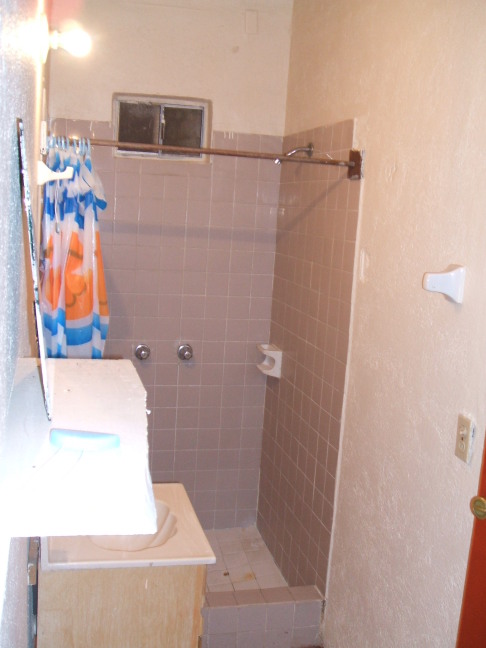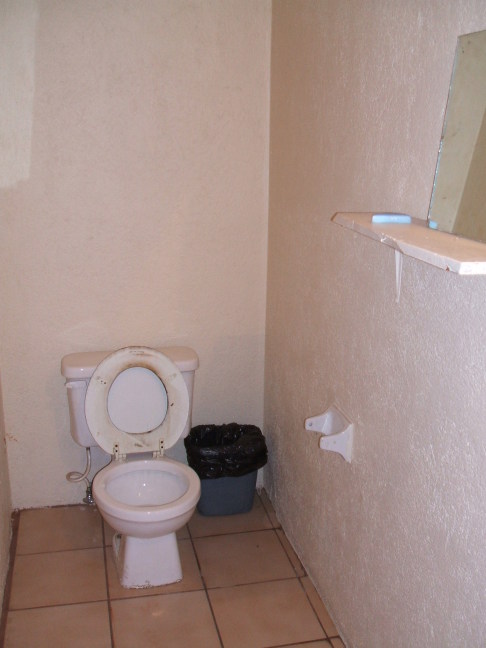 This is the toilet, shower, and sink in a room at Motel Paraíso, a nice place to stay in Tecate.
And talk about clean! The bathroom was a bit stark, but it was very clean. Even the air — a very pungent waxy block of air freshener hung from a hook above the bathroom vanity. It fumigated the bathroom, and also the bedroom if you forgot to keep the bathroom door closed.
Hotel Paraíso
Calle Aldrete 83
Tecate, Baja California del Norte
+1-665-654-1716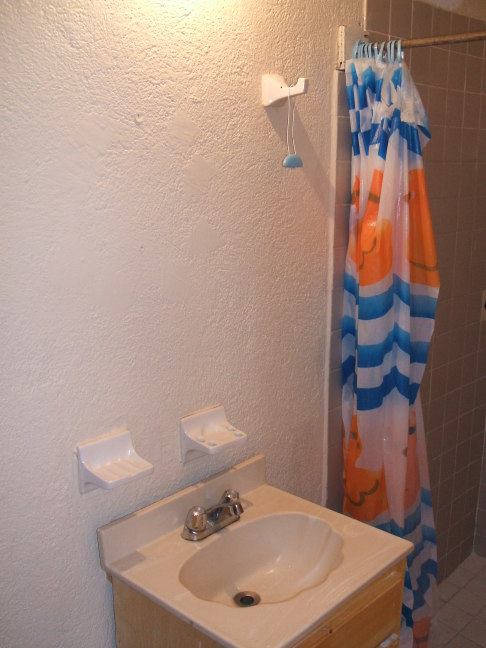 Here you see the shower and sink in a room at Hotel Plaza Fiesta in Ensenada.
Hotel Plaza Fiesta
Avenida López Mateos 542
Ensenada
Mexico
+52-(646)-178-2715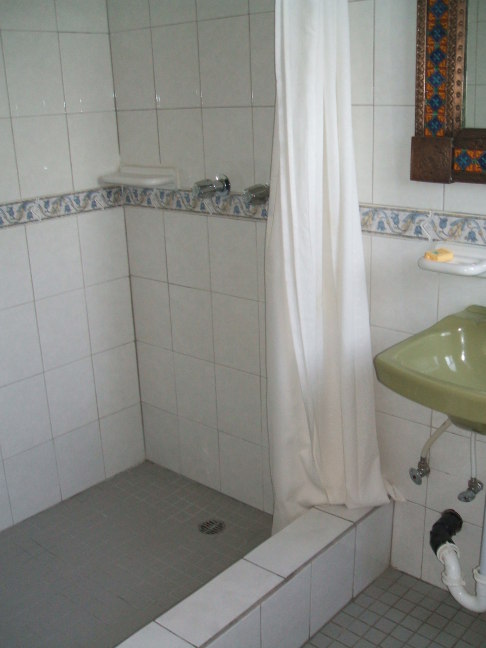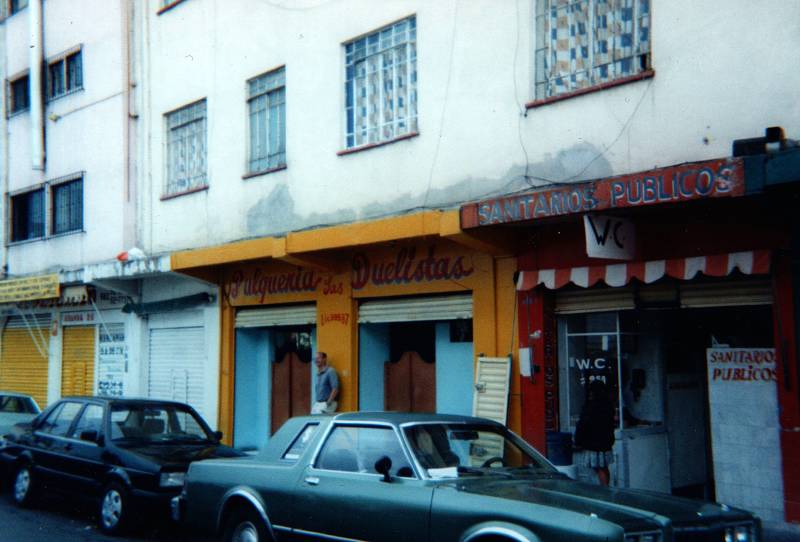 On a trip to Mexico in the mid 1990s I went to the Pulqueria de las Duelistas in Mexico City, before the hipsters rediscovered pulque.
The door on the left led into the small "family room" with just a few seats. It connected to the main room through a small window the bartender used to pass drinks to those customers. A lady could sit in there (accompanied by a man, of course) and have pulque without seeing or being seen by the main room.
The main room was for men only. There was a urinal fastened to the middle of one wall. In the corner opposite the "family room" was a toilet mostly enclosed by a stall.
By the mid 2010s pulque in general and this pulqueria in particular had been discovered by the hipsters. But the sanitarios publicos was still next door.
You might think that this toilet looks a little old fashioned. It is, because it's Leon Trotsky's toilet in the house where he lived in Mexico City in the 1930s. I have an entire page featuring Trotsky's toilet, tub, and hot-water heater.