Mexican Toilets
Mexican Toilets
Los Baños Mexicanos
Logistics
| | |
| --- | --- |
| Where is the toilet? | ¿Dónde está el baño? |
| MEN | HOMBRES |
| WOMEN | MUJERES |
Here is the toilet, sink, and tub in a room at Hotel Isabela, a nice place to stay in central Mexico City just a few blocks from the Zocalo.
Hotel Isabel
Isabel la Catolica No. 63
Mexico, DF, 06000
Mexico
+1-55-18-12-13 y +1-55-18-12-17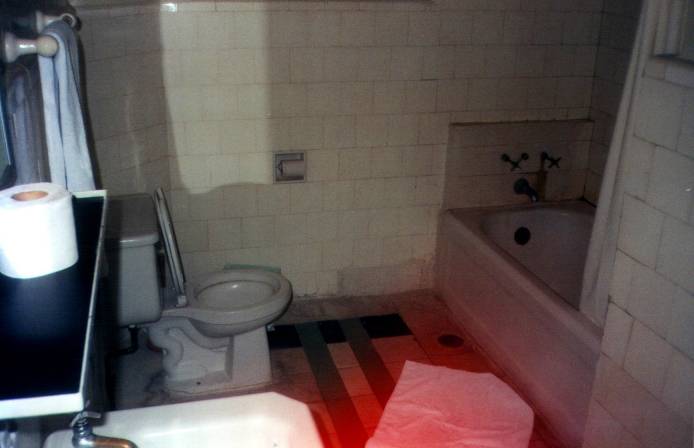 Yes, this picture makes it look like an abbatoir. We hadn't just slaughtered a bull in here, honest. My US$ 10 camera was leaking a bit of light.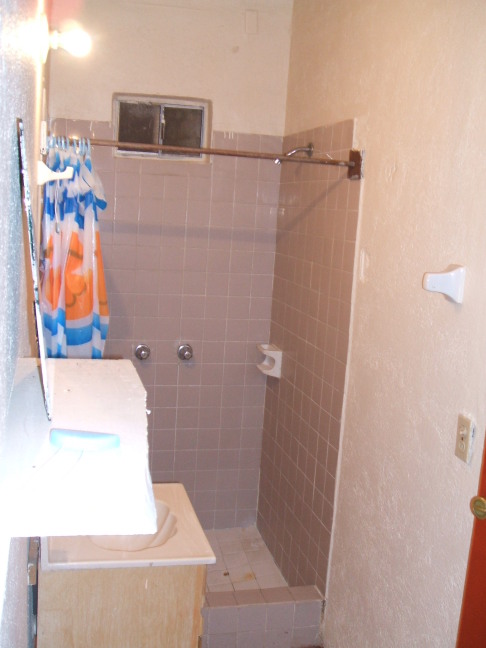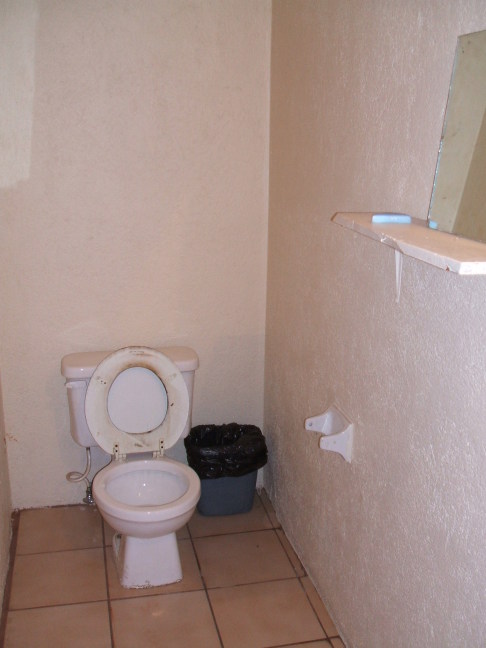 Hotel Paraíso
Calle Aldrete 83
Tecate, Baja California del Norte
+1-665-654-1716
This is the toilet, shower, and sink in a room at Motel Paraíso, a nice place to stay in Tecate.
And talk about clean! The bathroom was a bit stark, but it was very clean. Even the air — a very pungent waxy block of air freshener hung from a hook above the bathroom vanity. It fumigated the bathroom, and also the bedroom if you forgot to keep the bathroom door closed.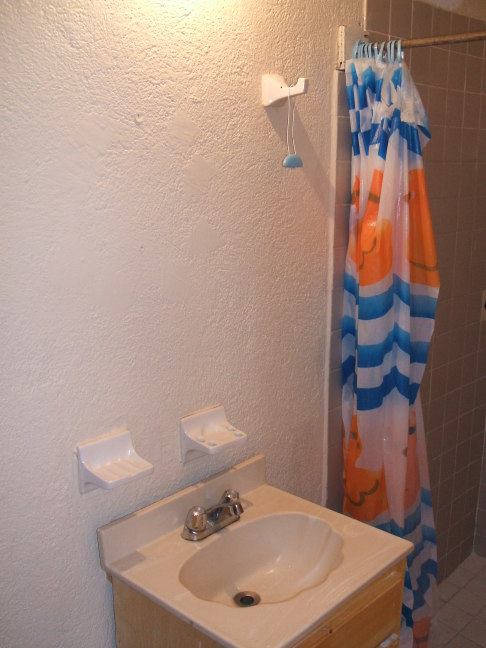 Here you see the shower and sink in a room at Hotel Plaza Fiesta in Ensenada.
Hotel Plaza Fiesta
Avenida López Mateos 542
Ensenada
Mexico
+52-(646)-178-2715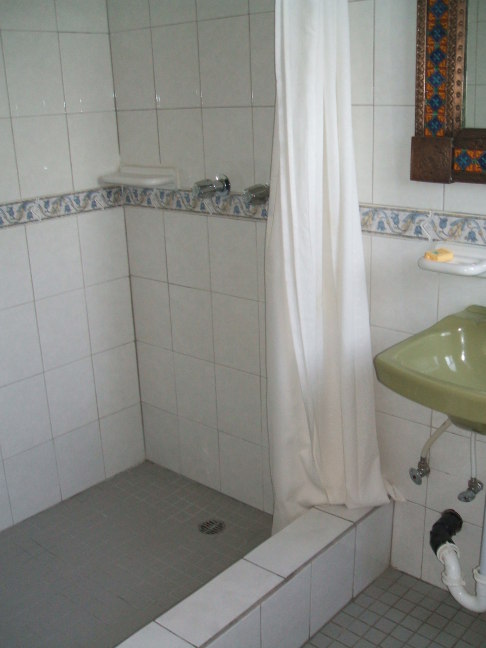 You might think that this toilet looks a little old fashioned. It is, because it's Leon Trotsky's toilet in the house where he lived in Mexico City in the 1930s. I have an entire page featuring Trotsky's toilet, tub, and hot-water heater.