Movie Star Toilets
Toilets of the Stars
How do movie stars use the toilet?
They certainly aren't like you or me, and this includes their toilets.
Imagine the sound of a distant clarinet solo and a gentle wafting scent of lilac and lavender.
It is rumored that some of your top-drawer stars — your Clooneys, your Jolies, your Schneiders — why, they only defecate a few times a year during cleansing rituals in the desert outside Palm Springs.
Quite simply, they just aren't like us.
During a visit to Venice Beach, California, I saw a film crew shooting a short scene along the bicycle path running along the boardwalk and beach.
They wanted to get a few shots of two guys carrying surfboards across the bike path as two girls passed in one direction on rollerblades, and then a couple on bicycles passed in the opposite direction. That sounds simple enough.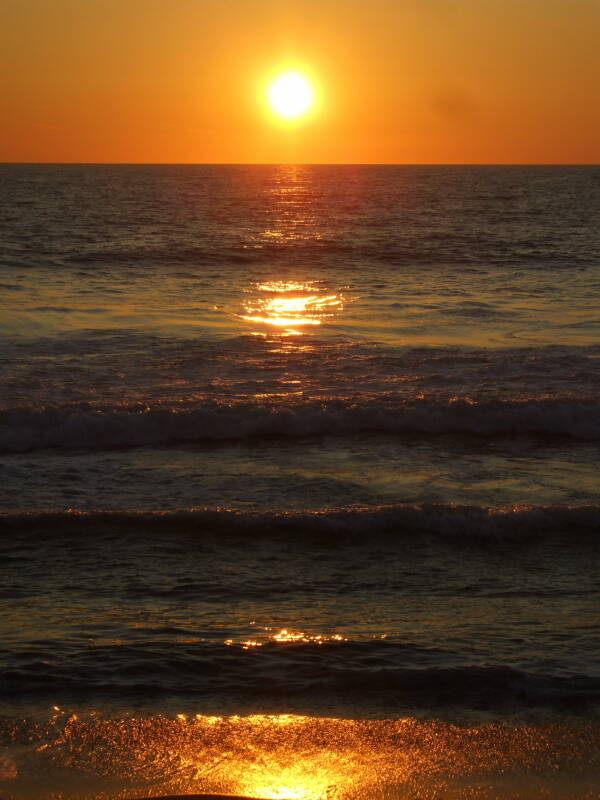 It took most of the day.
The crew brought several large trailers to the park at the end of Windward Avenue, and intermittently blocked traffic on the path all day long.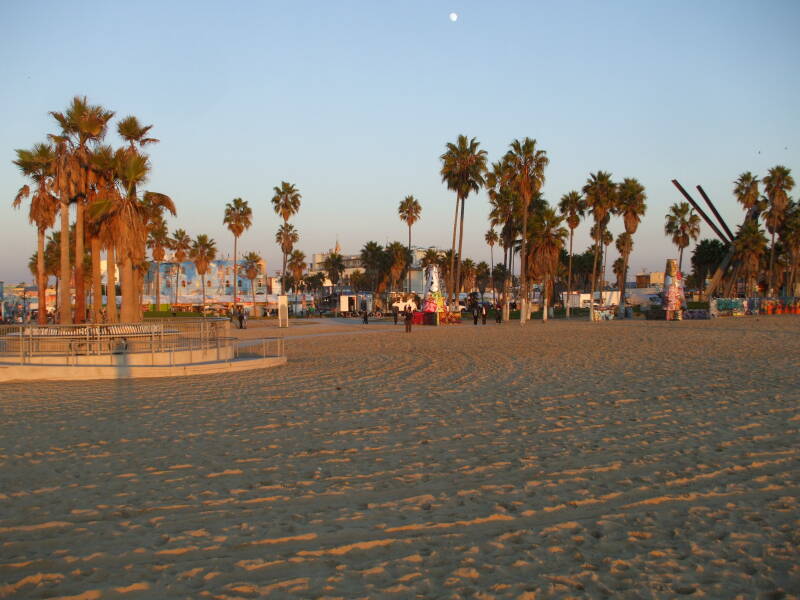 This, however, afforded a rare view inside a movie crew toilet!
How elegant!
But not really.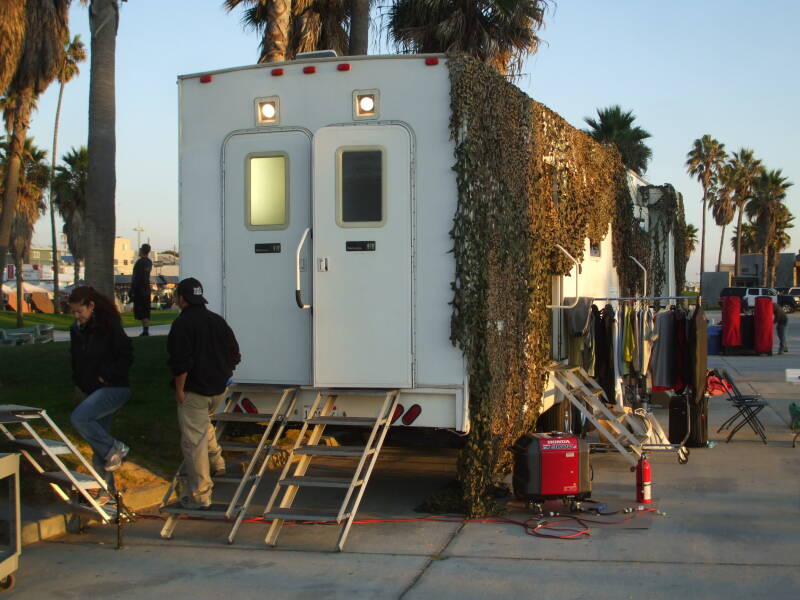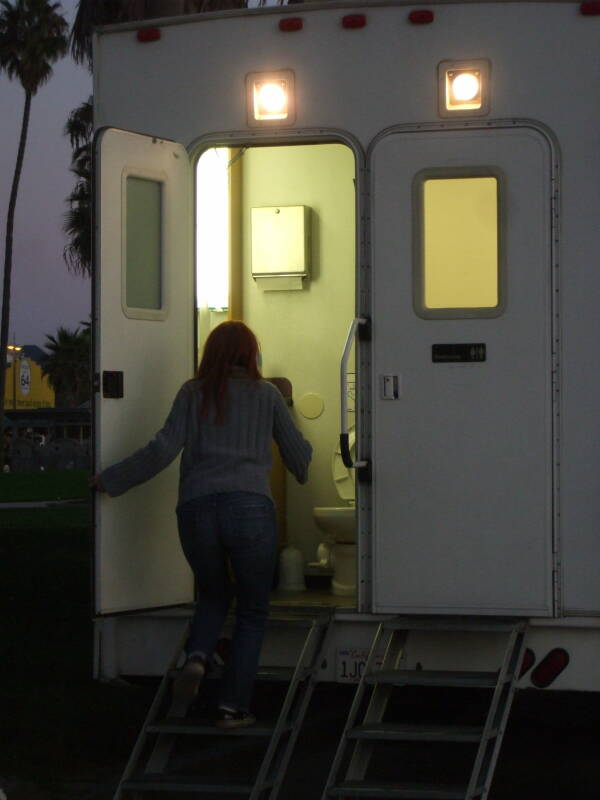 New York City
I encountered this film project on West 25th Street between Fifth and Sixth Avenues.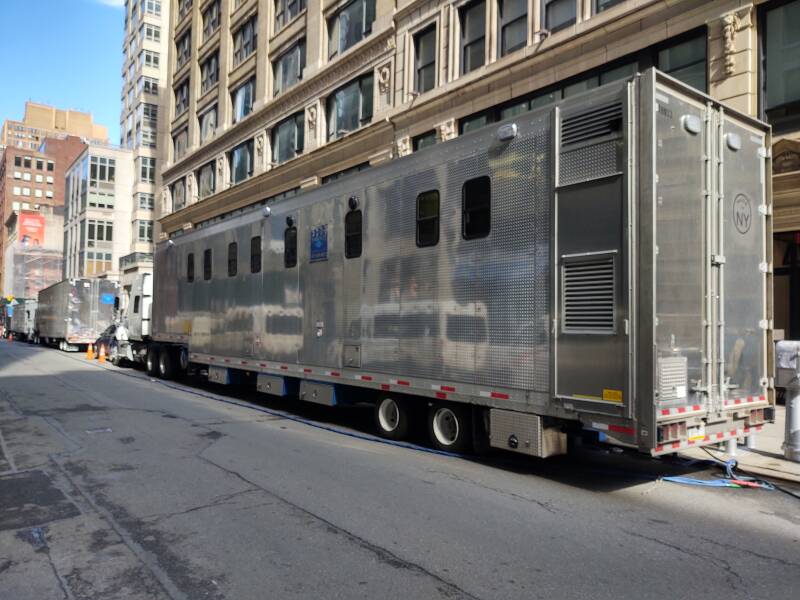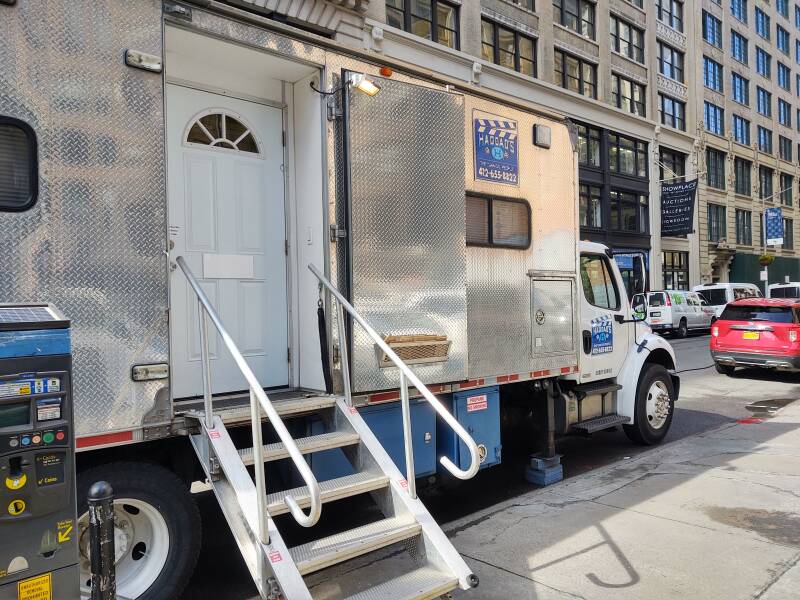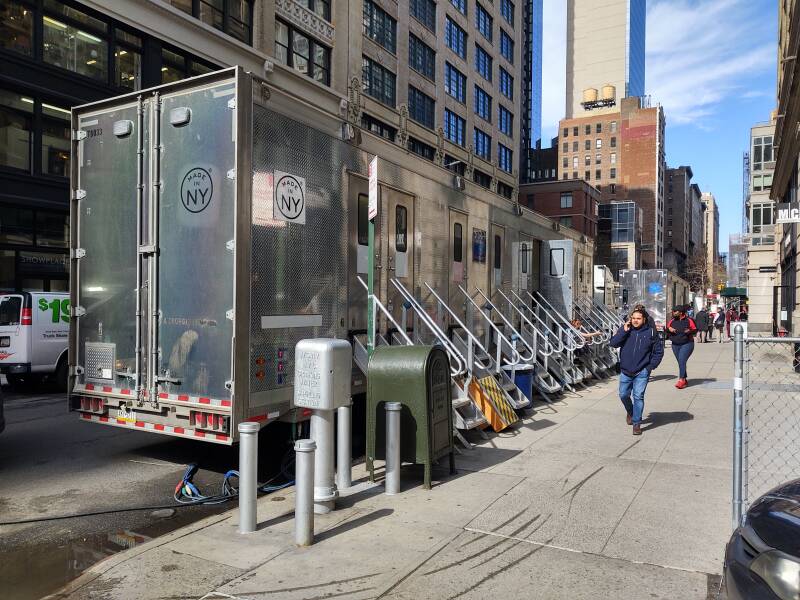 A few days later, I saw these on Park Avenue at 87th Street.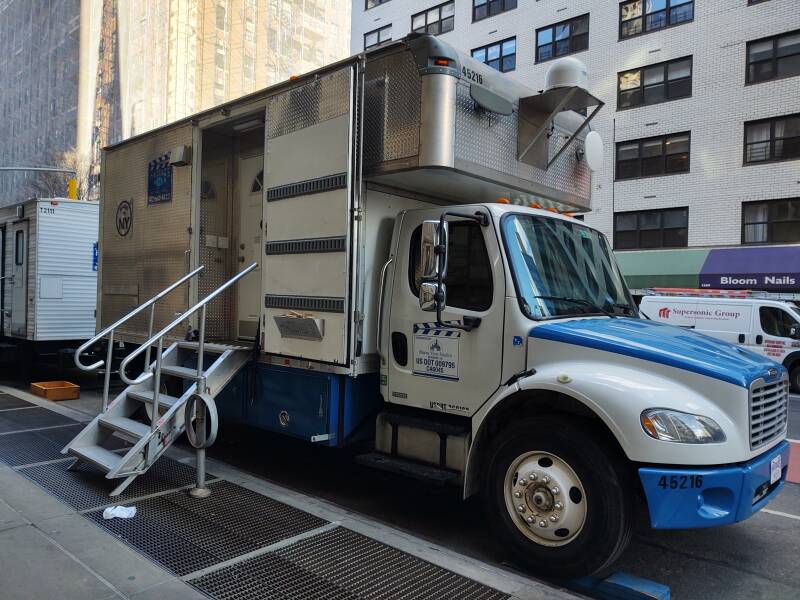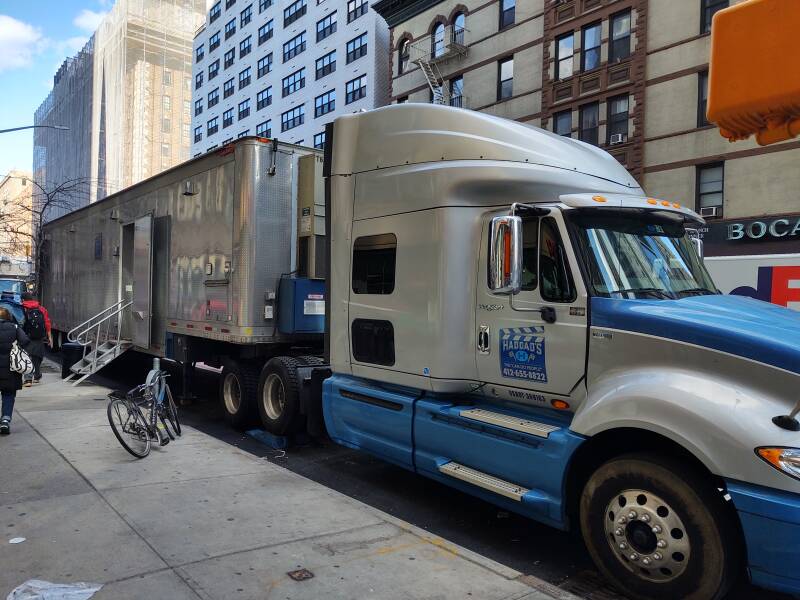 Here is the explanation: a new television show for Hulu/FX named "Fleishman is in Trouble".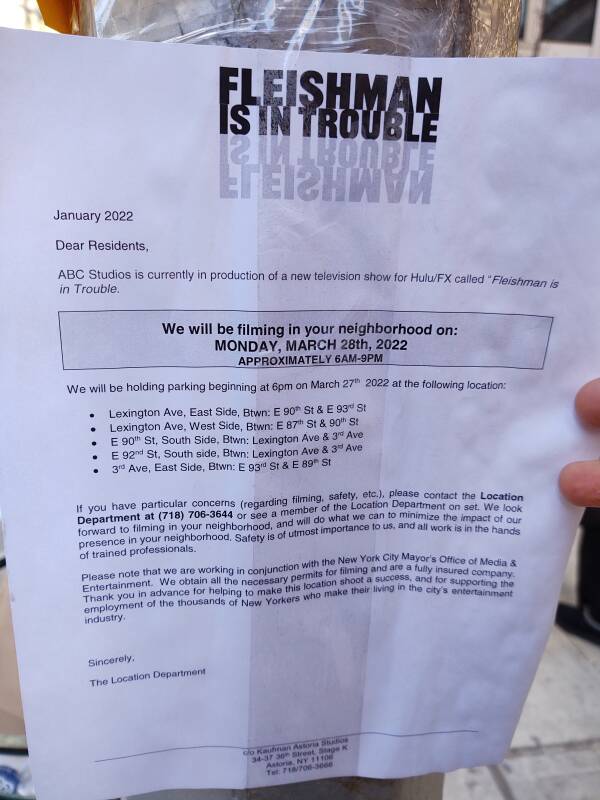 Or, as those in the know call it, FIIT.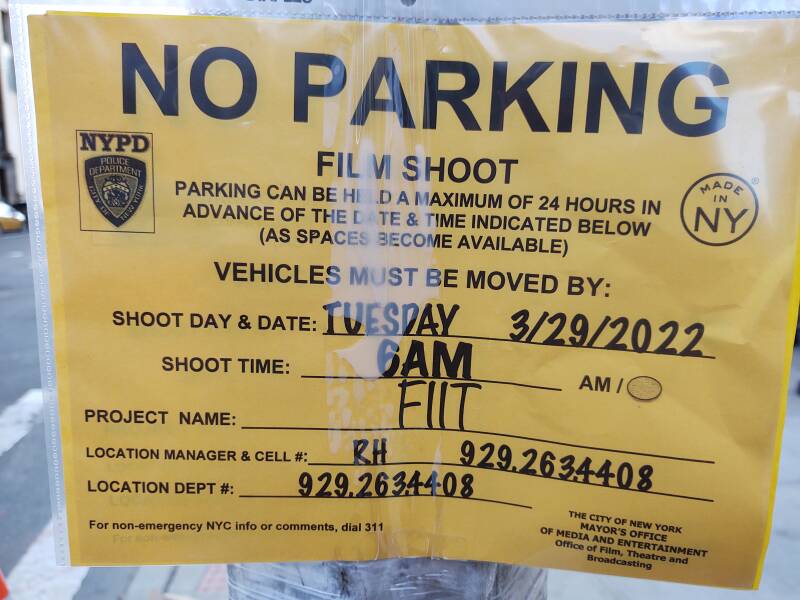 See William Randolph's Heart's toilets, sinks, showers, fountains and pools for plumbing used by some of the movie stars from the 1920s into the 1940s. Charlie Chaplin, the Marx Brothers, Jimmy Stewart, Cary Grant, Clark Gable, Joan Crawford, Bob Hope, and many others. Those toilets are much nicer than these.