Squat Toilets
Squat Toilets in Morocco
Visiting
Morocco
There are still squat toilets in Morocco, you will especially encounter them at cafés where you stop for the traditional hot, sweet, mint tea, the national drink in Morocco.

However, raised porcelain commodes are quite common. My accommodations during my four-week trip averaged US$ 17 per night, so I wasn't doing the Ugly American thing of insisting on everything being like back home. All the same, every night I had a raised commode. In a couple of places I had paid an extra US$ 2 or so for an en suite bathroom, one in my room and not shared.

However, I realize that there are squatophiles, people especially interested in squat toilets. And so, here is a specialized collection just for them.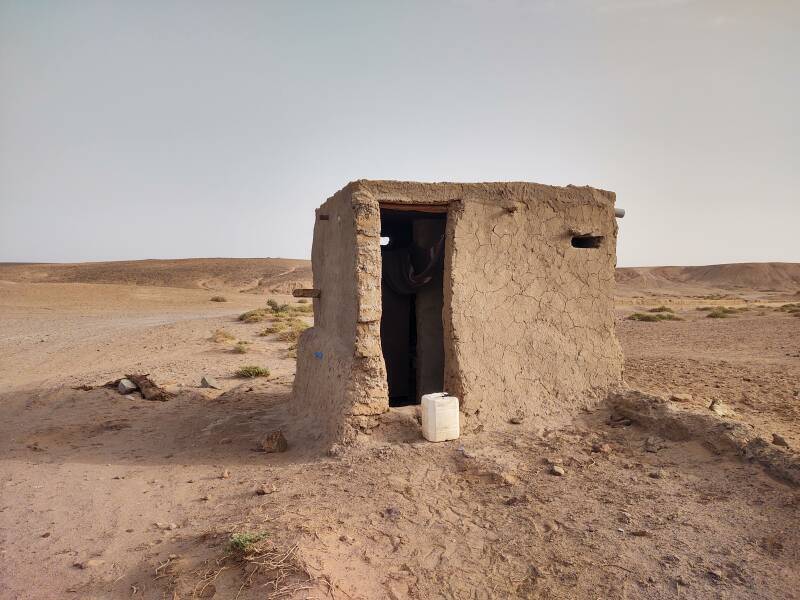 Toilets in
the Sahara
This toilet is back behind the tea house at Oum Lâalog, an oasis along the el Miit wadi at 29.8827° N 6.1184° W. Oum Lâalog was a stop on the trans-Saharan caravan route between Zagora and Timbuktu. I visited it on the way from M'Hamid to Erg Chigaga.
It's called "The Sacred Oasis of Oum Lâalog" because the spring provides water, the most precious thing in the desert. There has been a belief that a fairy or a djinn or some such magical protective being lives here.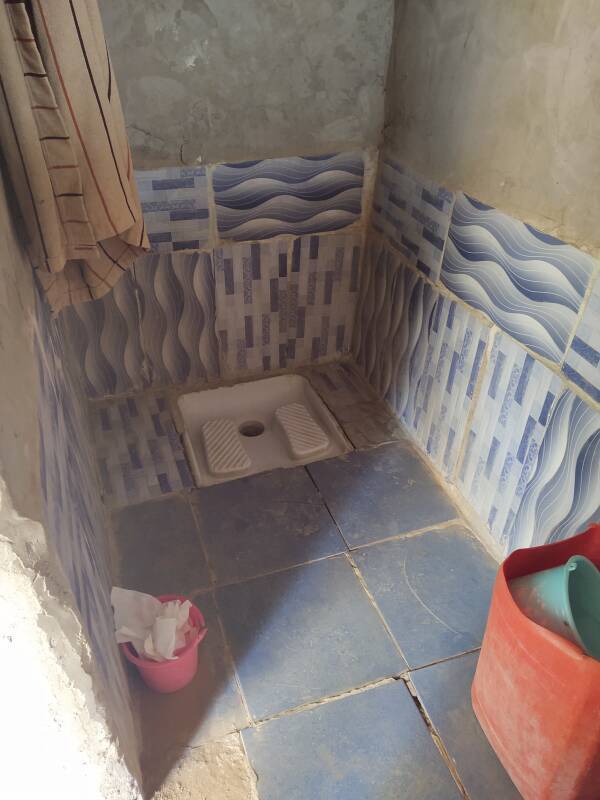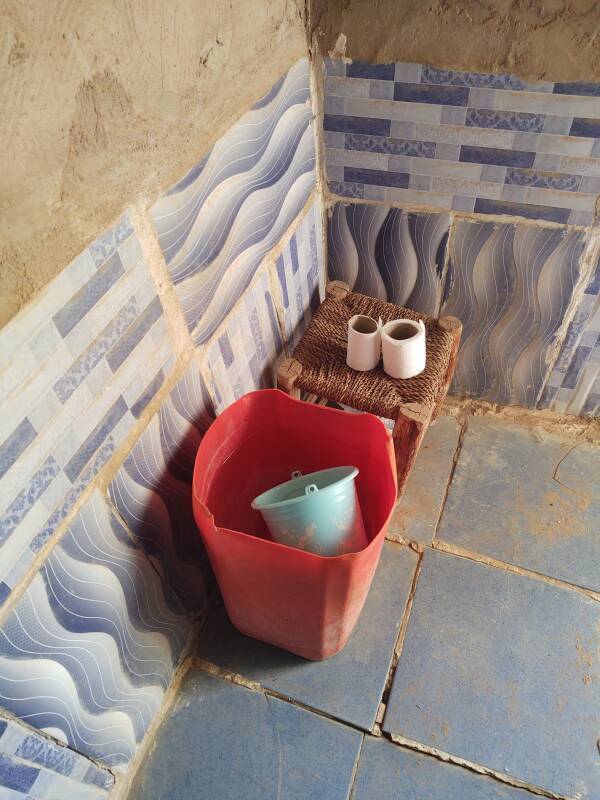 I had my own bathroom with a raised commode at M'Hamid. For US$ 2 less per night, I could have shared this squat toilet with other guests. I didn't have to use it, but I did a few times.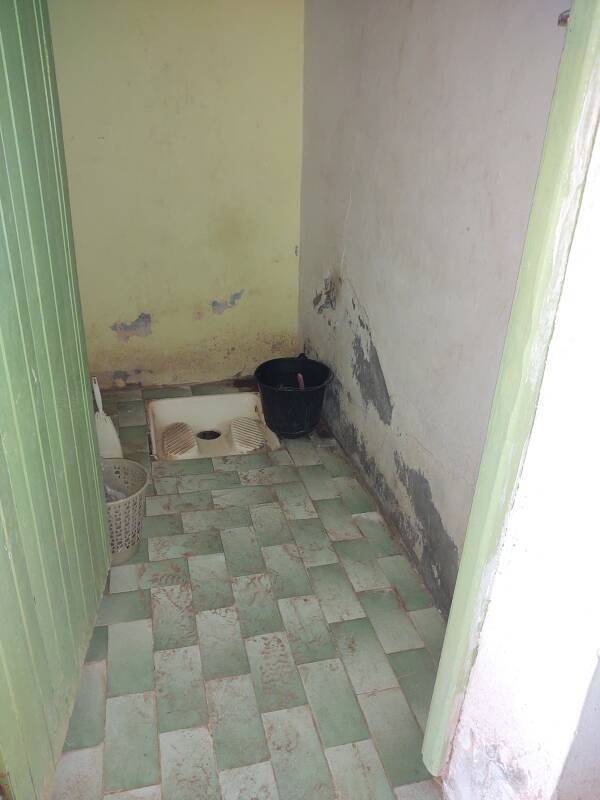 Toilets
in Fez
The Bou Inania madrasa in Fez contains a bathroom with a nice ablutions tank. Ask to use the toilet while visiting the madrasa, both squat and non-squat ones are available.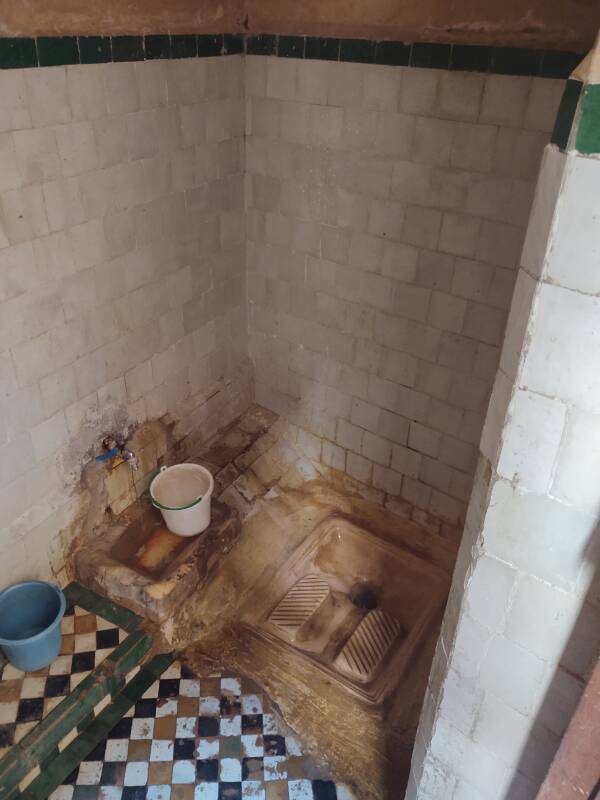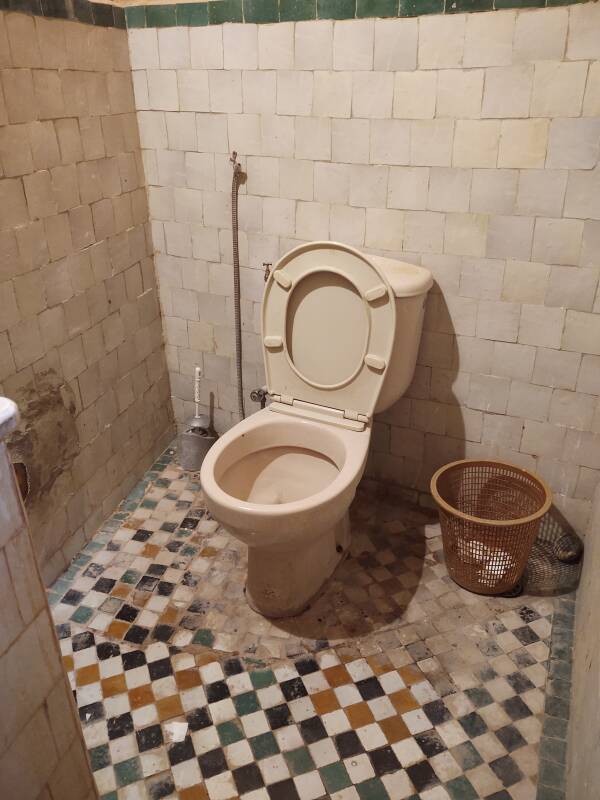 The ablutions tank allows you to sit on the edge of the floor with your feet down low. You can easily remove your shoes and socks and clean your feet, as required for wuḍū, the Islamic pre-prayer procedure for cleaning your face and head, hands and arms to the elbows, and feet up to the ankles.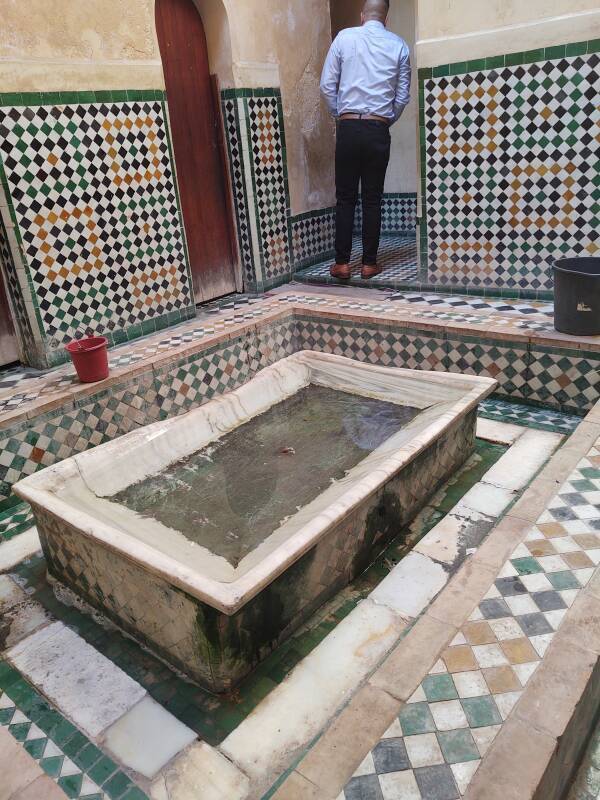 The Fuentes pension–hôtel in Tangier has a nice tea café on the first level up from the street with guest rooms above that. The café provides a nice view out over Petit Socco or Souq Dakhli in the medina, the core of the walled old city. While I had my own bathroom with a raised commode seat in my room one floor above, this bathroom was just off the café on the balcony overlooking the souq.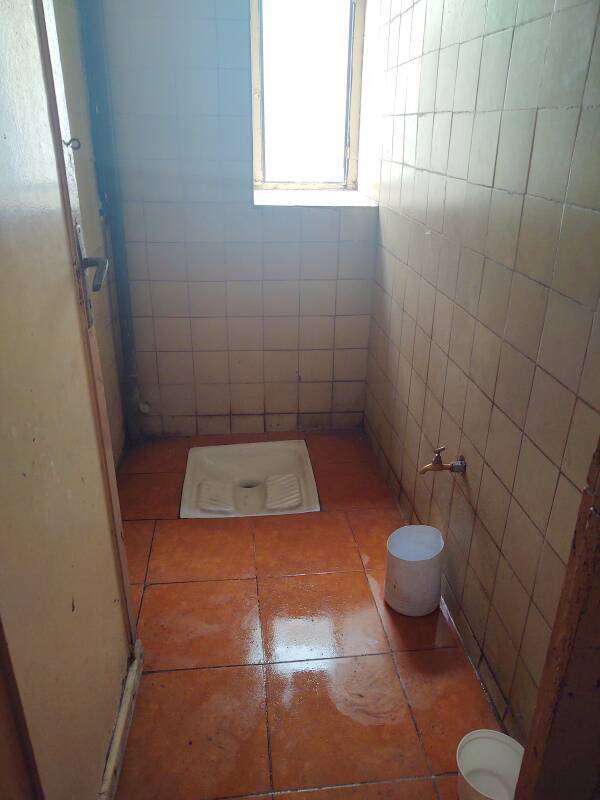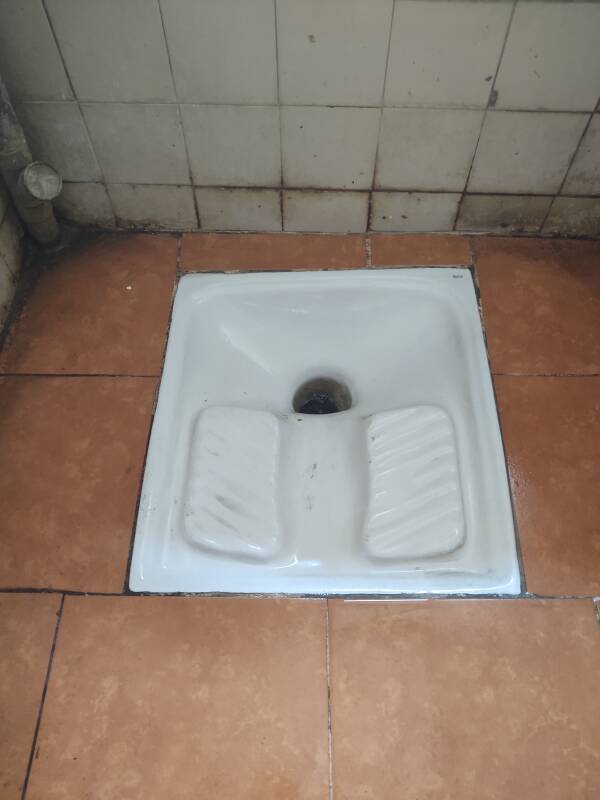 This public toilet in Meknès undoubtedly contained squat toilets, and possibly nothing but them.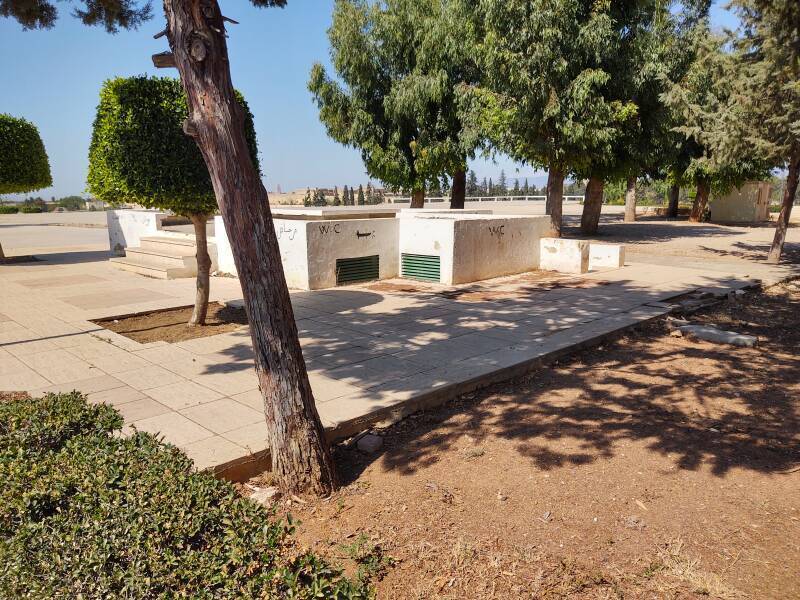 However, like many things in Morocco during my visit, it was being renovated.