Train Toilets
Toilets and Sinks on Board Moroccan Trains
Train travel
in Morocco
The Moroccan passenger rail system is very impressive. I took trains as much as possible, visiting Casablanca, Tangier, Meknès, Fez, and Marrakech by train. I had to switch to buses to continue east to Zagora, M'Hamid, and the Sahara desert.

Compared to where I live in the U.S., the passenger rail service in Morocco is fantastic. There's a train every hour on popular routes. The cars are clean and comfortable. And of course I used the toilets.

See my general page about Moroccan train travel for more on rail travel in Morocco. Here is a train on the platform on Kenitra, where I will board for the trip to Meknès.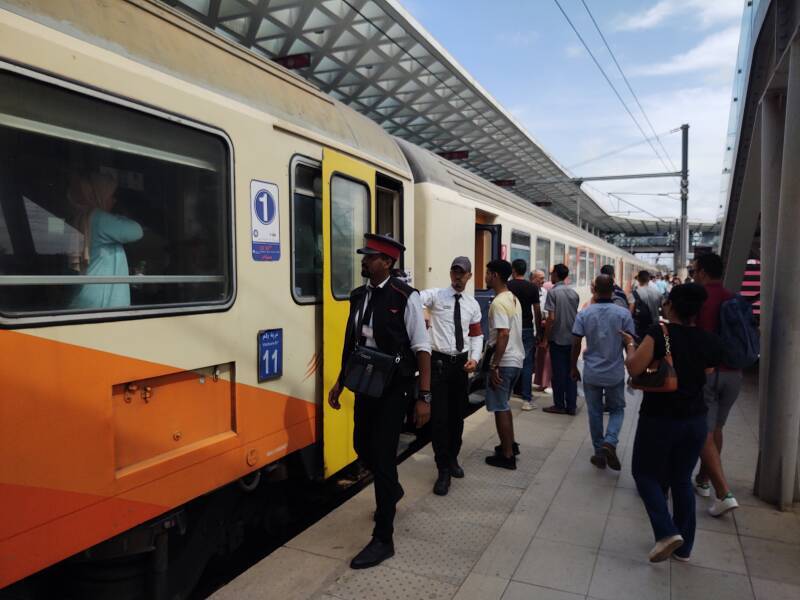 Train from Kenitra to Meknès
Seat61.com
I followed the advice of The Man in Seat 61 and always paid the small additional charge for a First-Class seat.
The standard passenger trains have a corridor down one side with doors opening into compartments with two facing sets of seats. Compartments in second-class cars have two bench seats holding four passengers each. In second-class cars, your seats are assigned. There are just four seats on each side with padded armrests and headrests.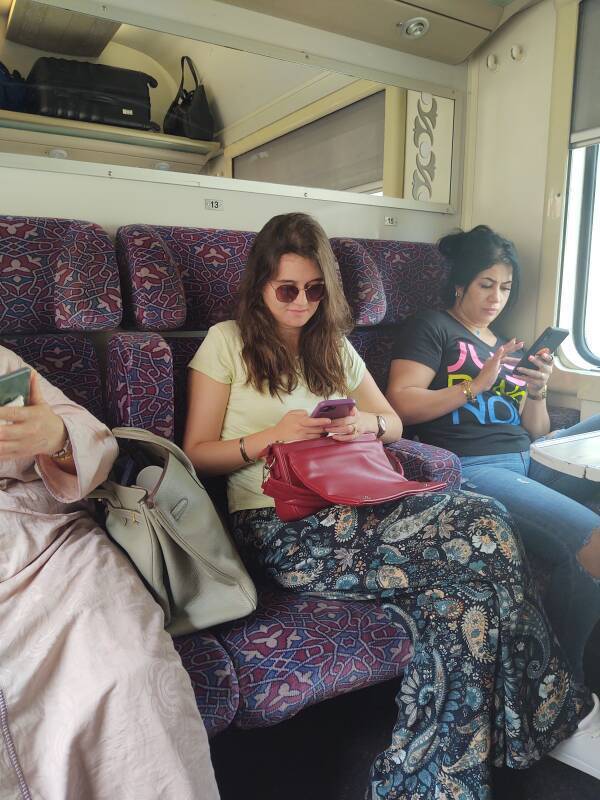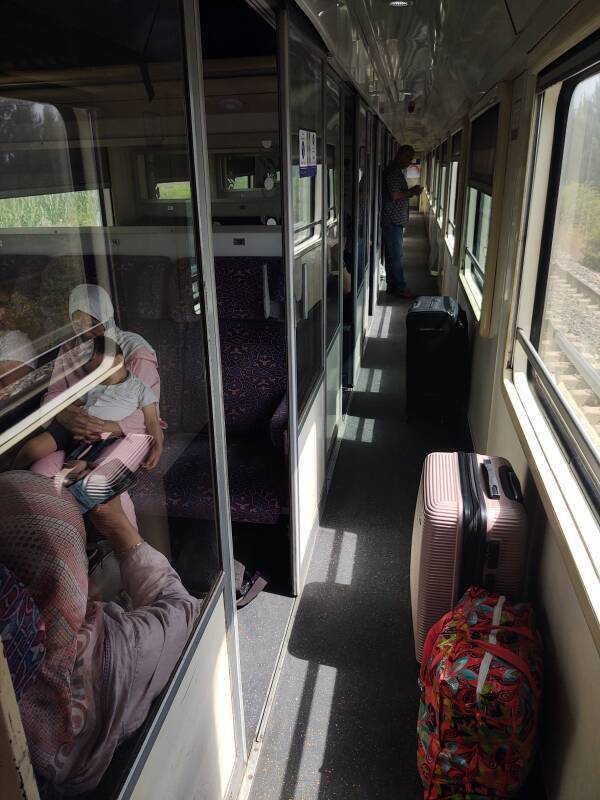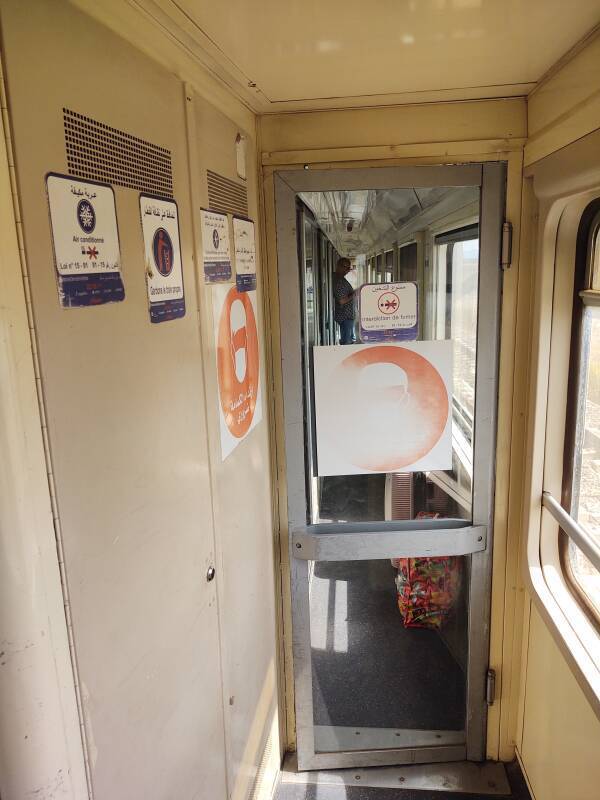 The toilet compartment is at the end of the car.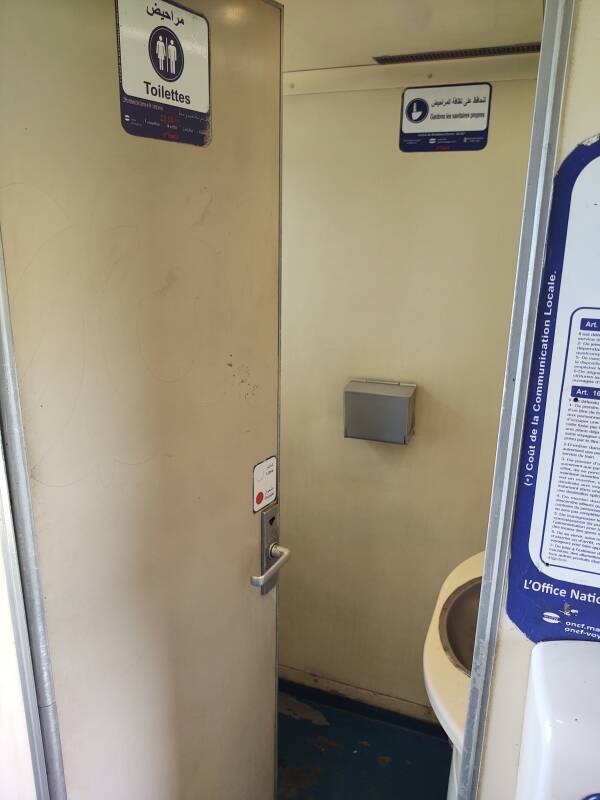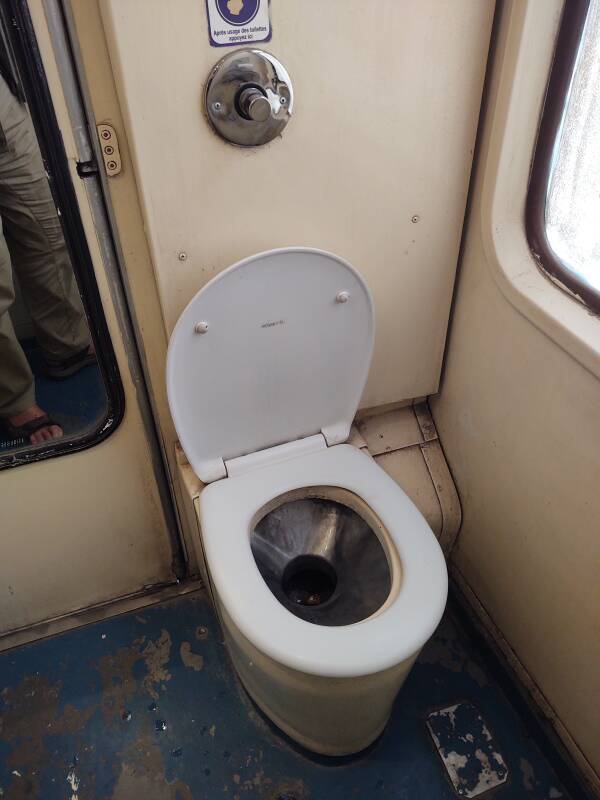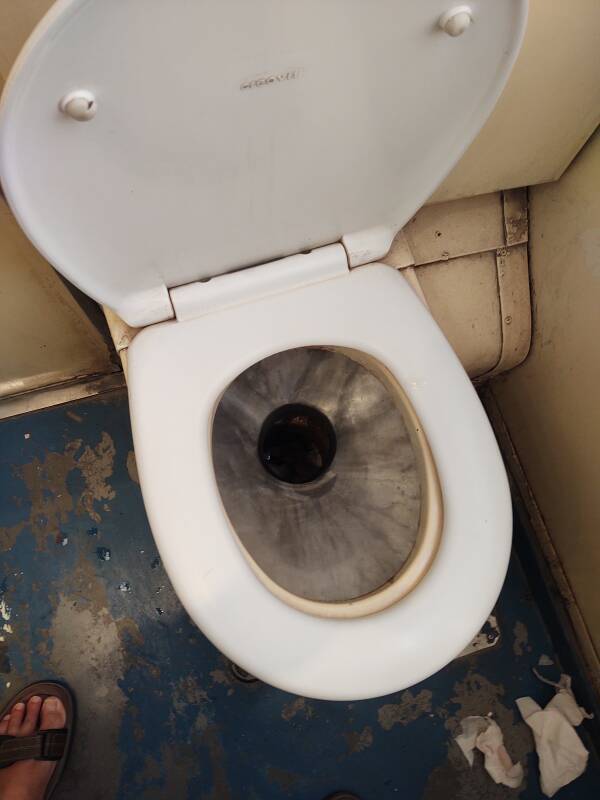 The toilets on board the older passenger cars empty onto the track. However, unlike those in some countries, including Italy, it isn't a simple opening which can funnel a strong air flow and thus urine mist into the compartment.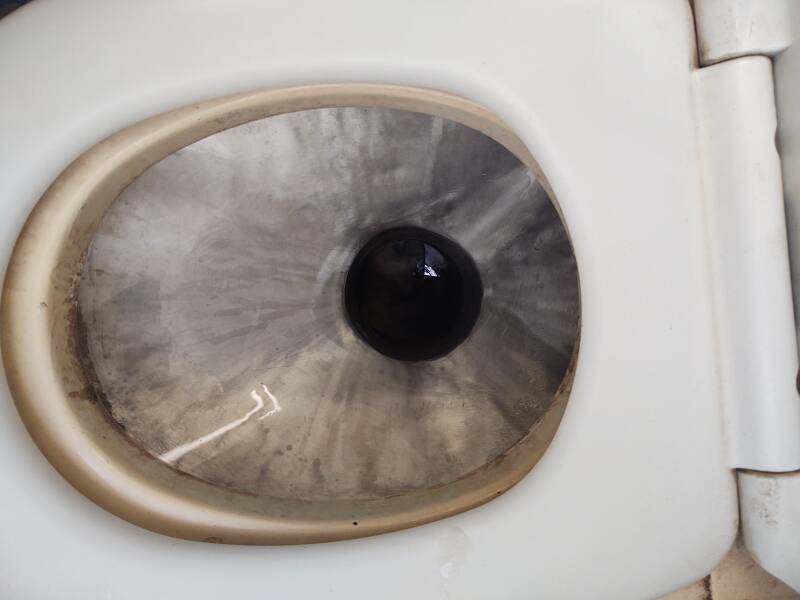 Train from Fez to Kenitra
Here's a nearly identical toilet compartment on board a train running the opposite direction, from the imperial city of Fez to Kenitra.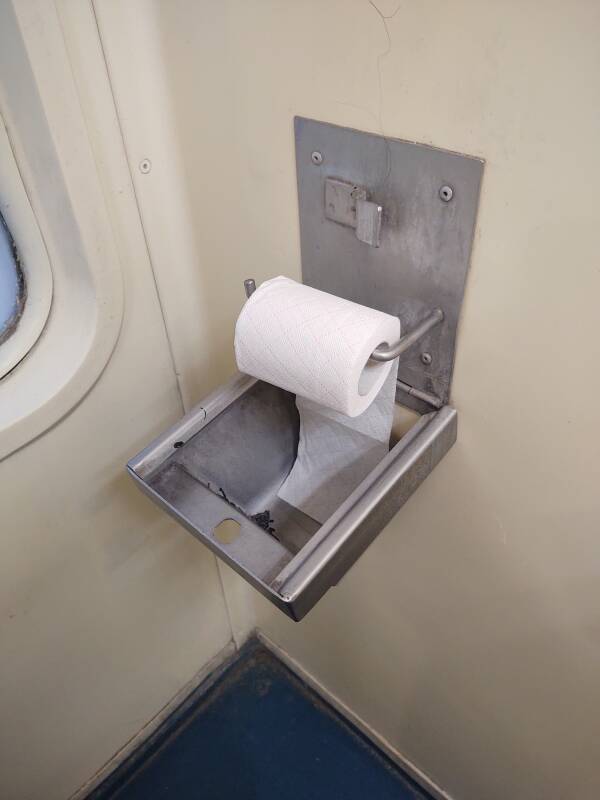 Toilet paper is provided.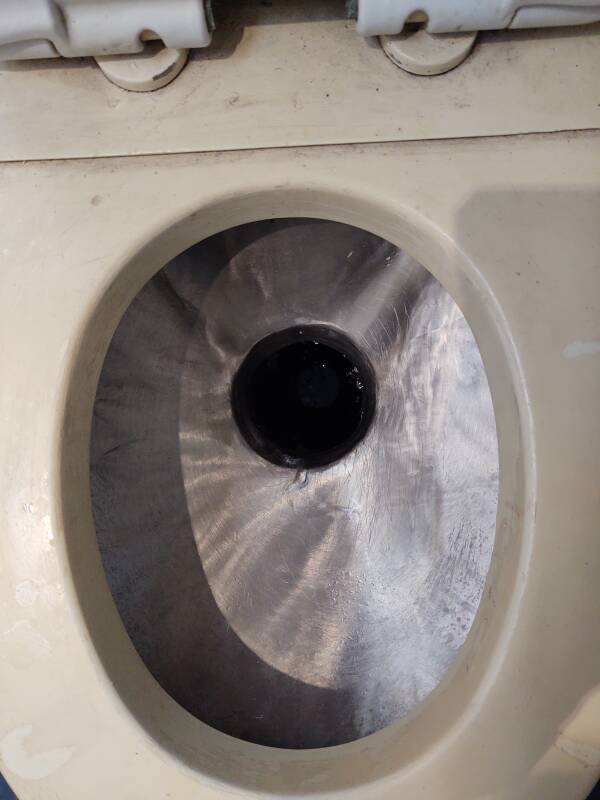 I found that the sinks on board Moroccan passenger trains always had water. That's more than I can say for the long-distance trains in the U.S. When I go to Chicago, it's on a train that left New York City almost 24 hours earlier and still has three hours left to reach Chicago. At that point the on-board restrooms are often in rather rough shape.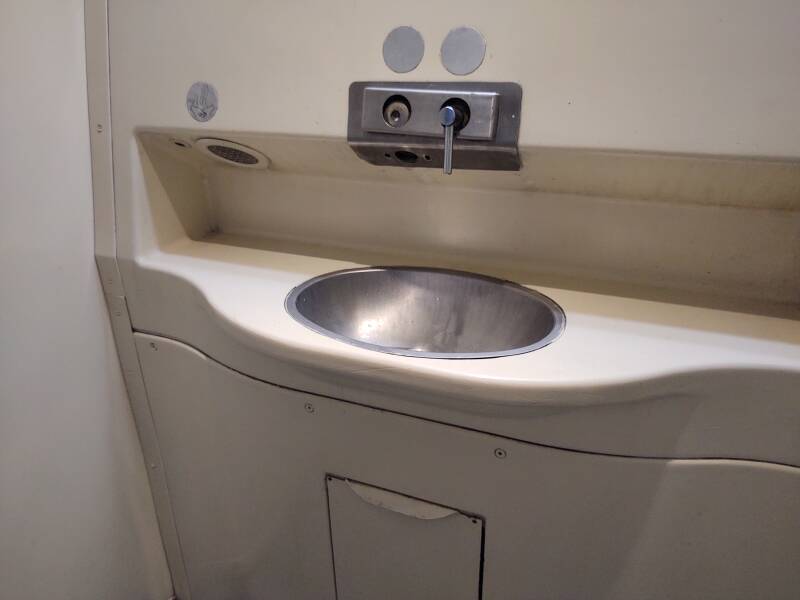 Sleeper Train Between Tangier and Marrakech
I took the overnight sleeper train between Tangier and Marrakech twice during my trip, once in each direction. No, it isn't the "Marrakech Express" as that was fictional. But it's a very nice way to travel between those two cities.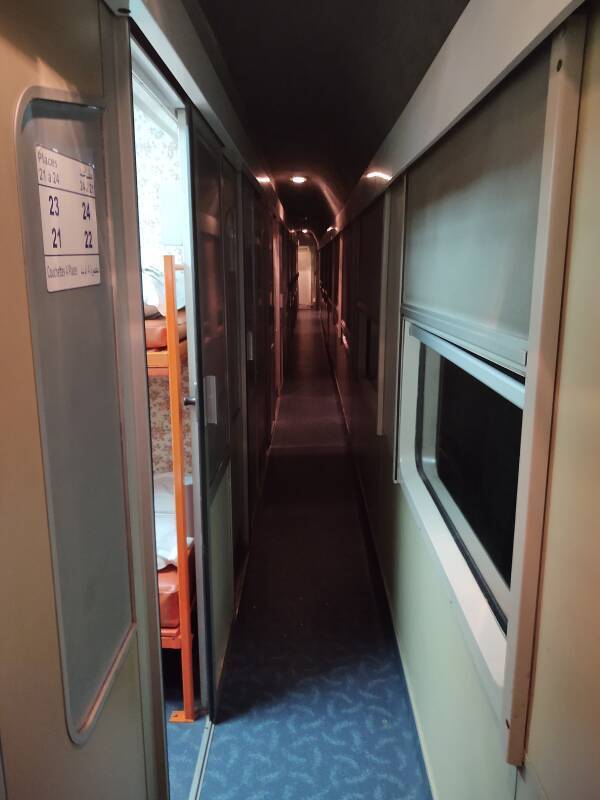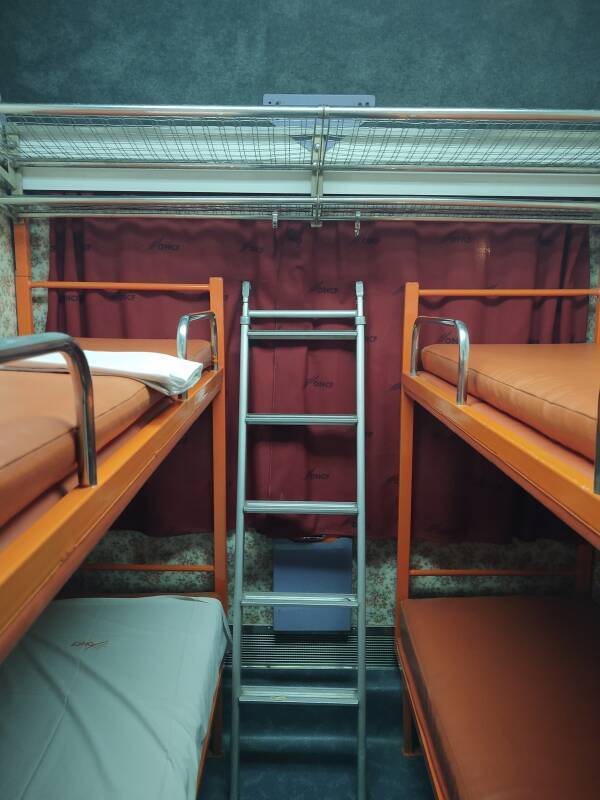 The couchette compartments have four berths.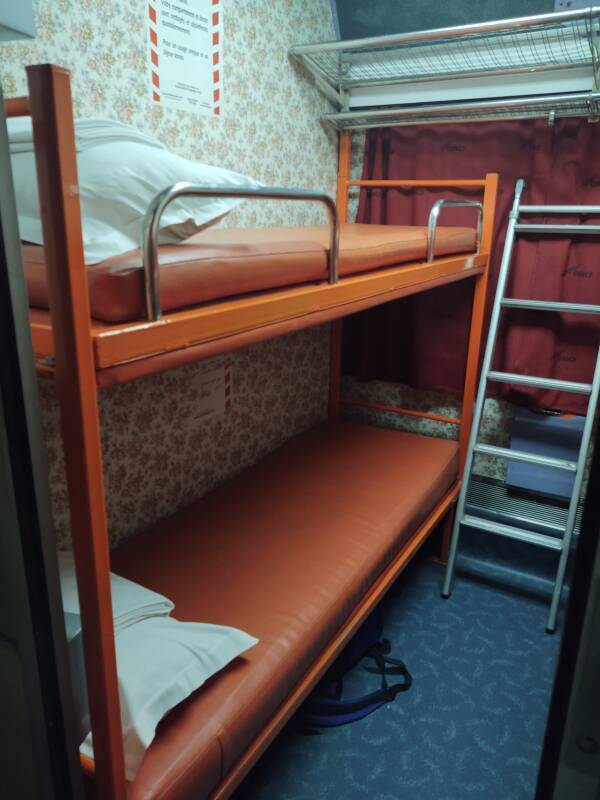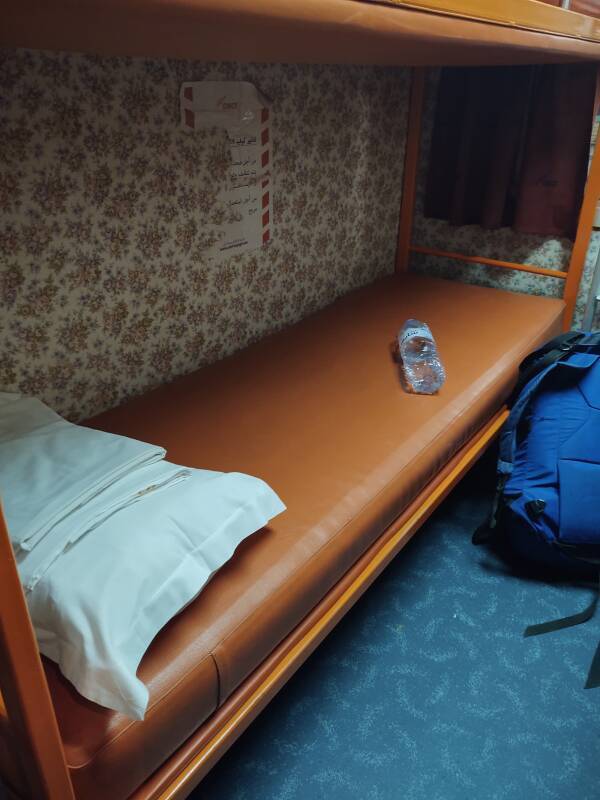 Freshly washed and starched linens are provided, you make up your own bunk.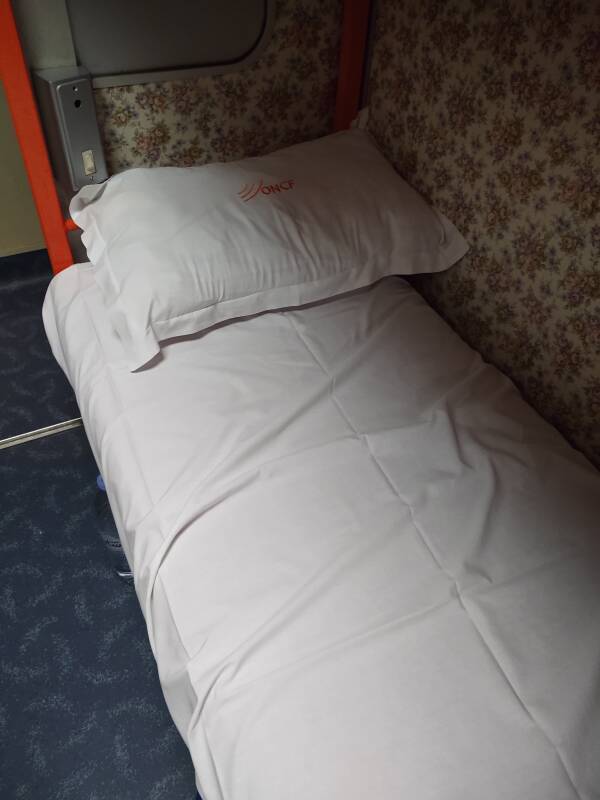 The toilet compartments at the ends of the cars are similar to those on board the conventional trains.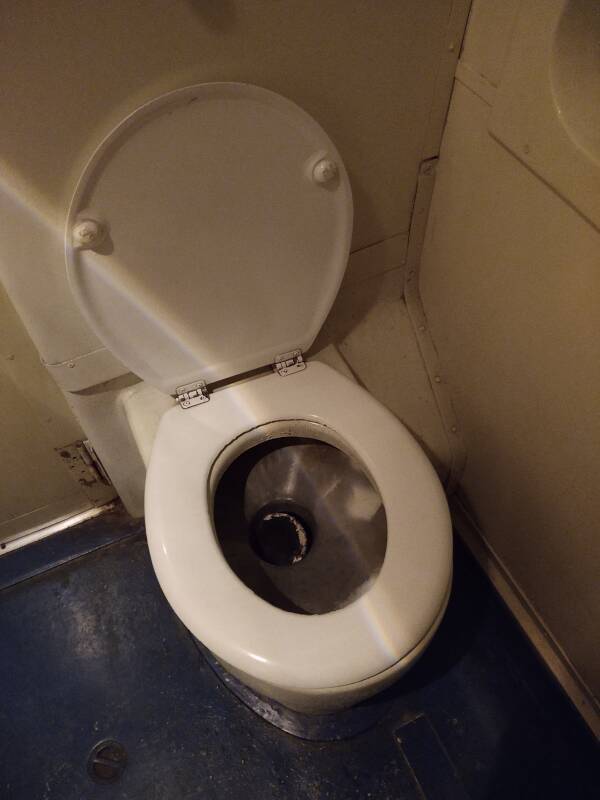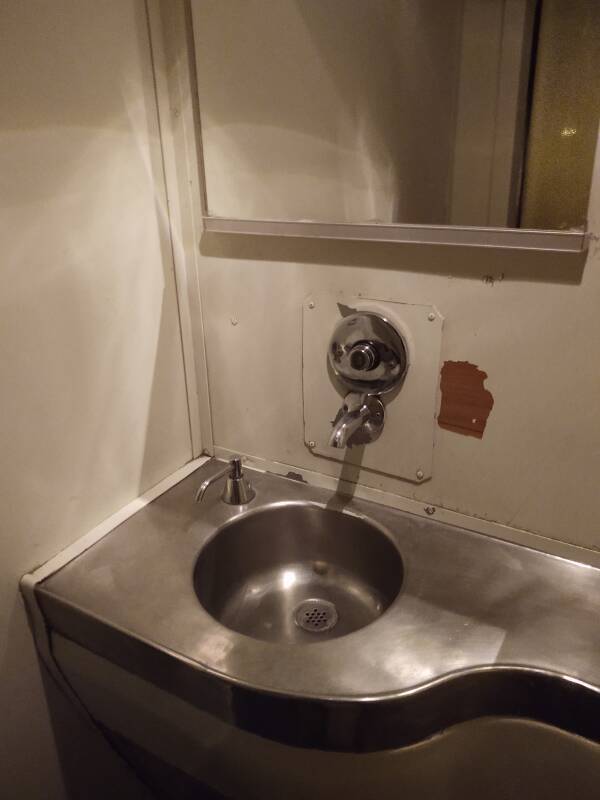 Al Boraq High-Speed Train
Al Boraq is Morocco's very impressive high-speed train. I took it along the coast between Casablanca and Tangier. During my visit in 2022 they were building a new high-speed line to join Casablanca and Marrakech.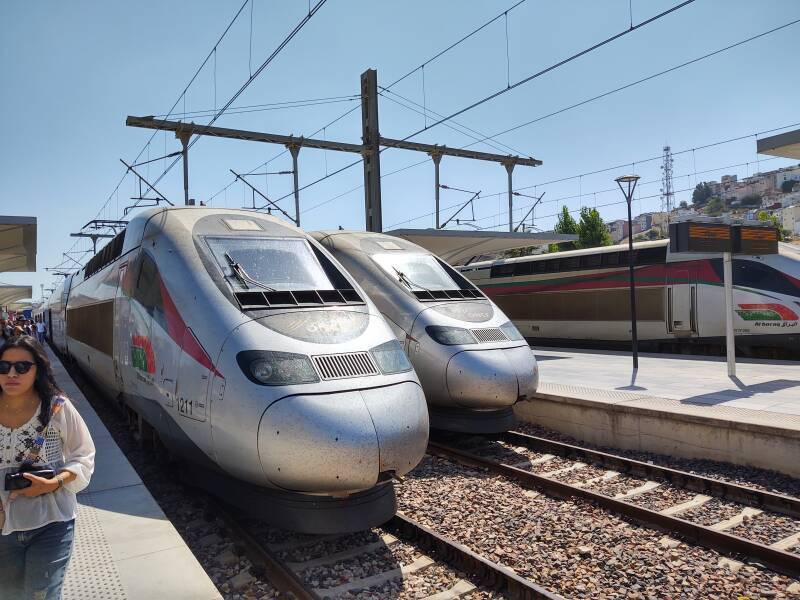 Morocco buys the same locomotives and passenger cars that France uses on their TGV network. The specially-built track allows Al Boraq to run at 320 kilometers per hour.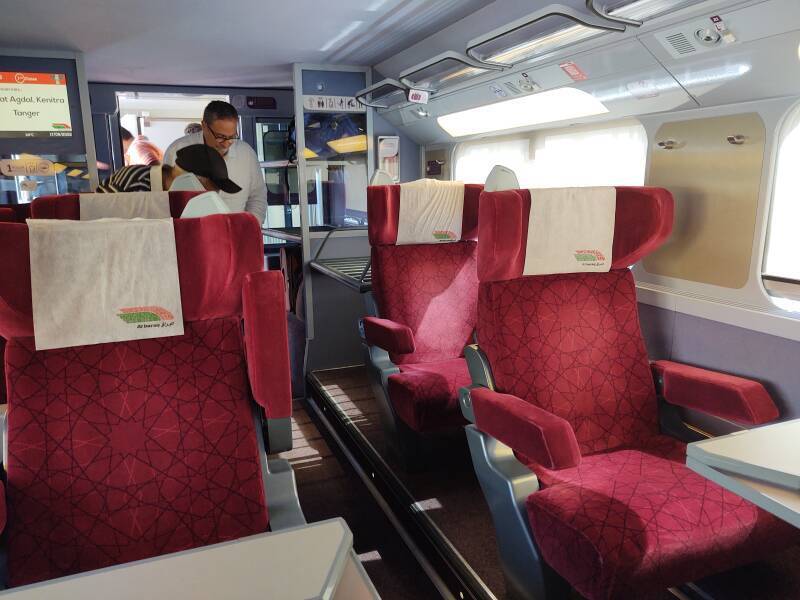 The toilets are similar to those on board passenger aircraft. They use vacuum flushing into holding tanks.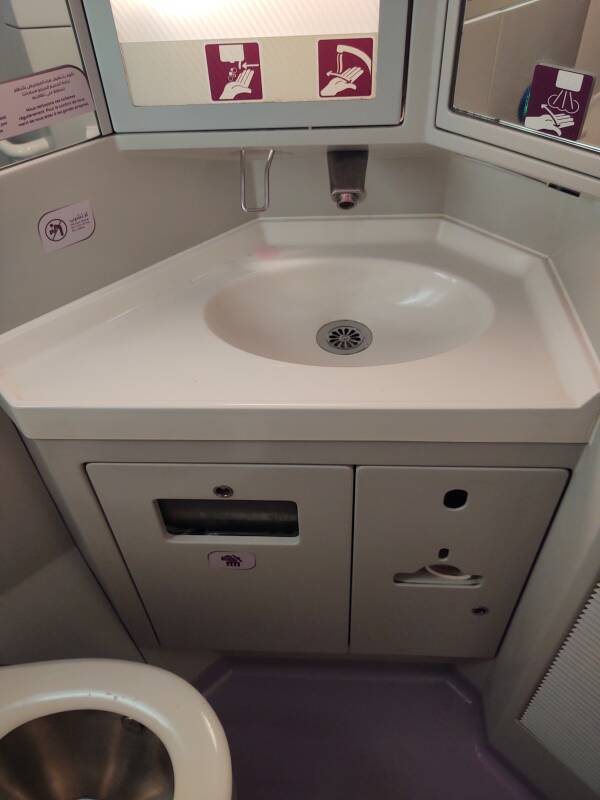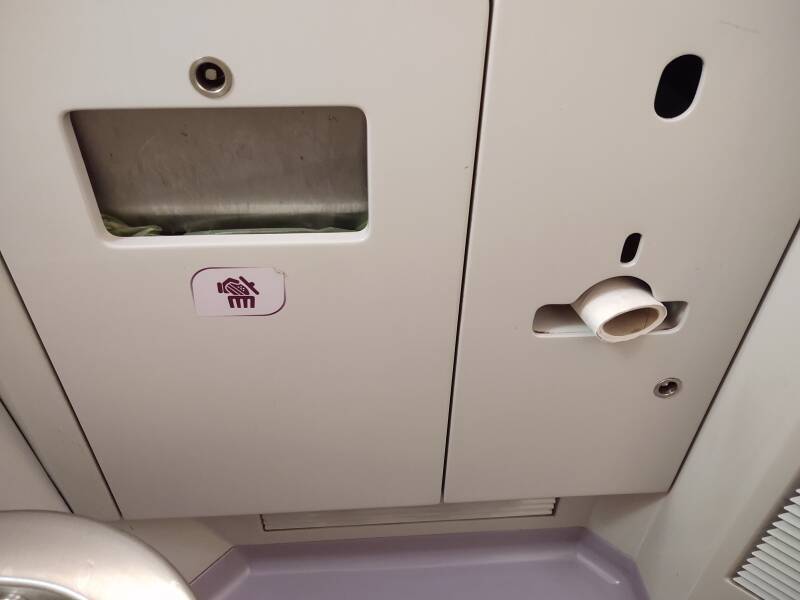 There's even a dual 120/230 VAC electrical outlet in the toilet compartment.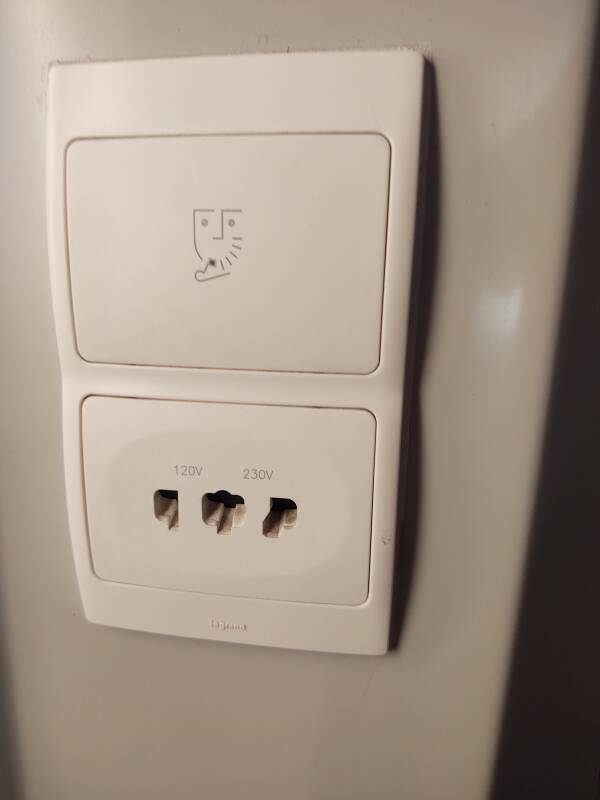 There's much more to see about Moroccan train travel, see my general travel page.